Published 23.09.2022
If we bring business success to its bare essentials, the whole thing boils down to just two goals: decreasing expenses and increasing revenue. AI assistants can help with both, but this article is all about the first one.
But before we get into it, what exactly do we mean by an "AI assistant''? In short, it's a "virtual assistant" powered by conversational AI that gathers knowledge about your business and provides 24/7 support to your customers.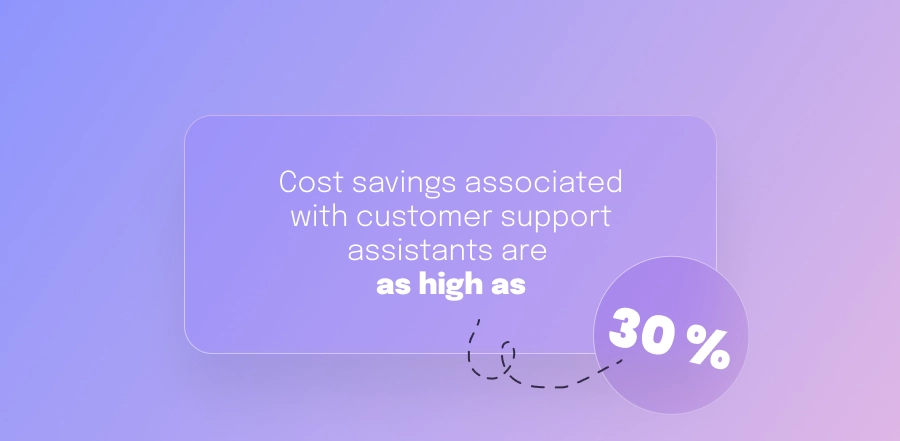 So, how can these assistants bring down your business costs? The short answer is automation — the more areas businesses automate, the more they save.
And once you do the same, here are the costs you'll bring down.
1. Personnel Costs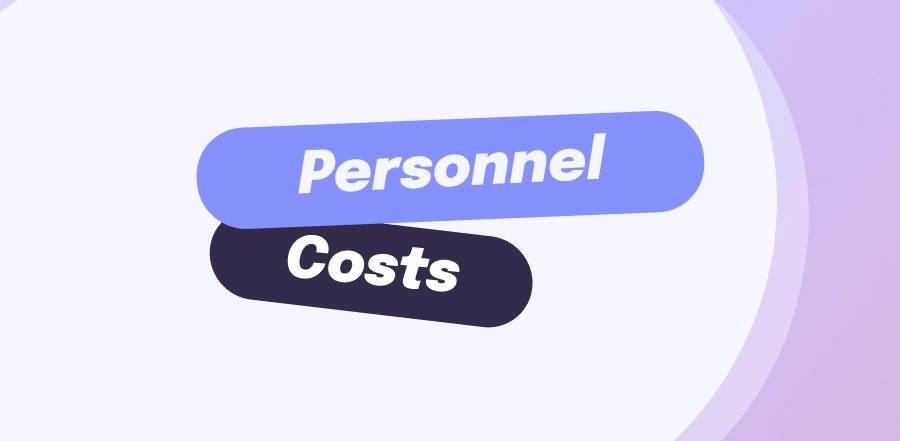 Without AI, the more customer queries you receive, the more agents you're going to need. Accordingly, as your business grows, so will your spending on salaries and benefits - usually the biggest customer service expense - as well as your hiring and training costs.
With an AI assistant by your side, you can increase the number of customers served with zero, or marginal, increase in costs. And if your business experiences seasonal upticks, as most do, this eliminates the need to find and train short-term employees.
Plus, if you're operating in a multilingual market, there'll be no need to hire agents that speak different languages - advanced AI assistants can communicate in over 100 languages, with no extra costs.
2. Employee Turnover Costs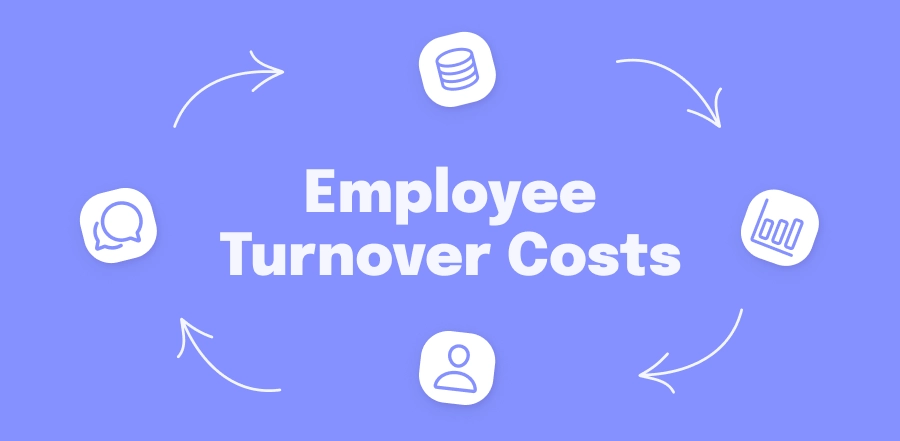 The cost of losing employees might be one of the most wrongfully overlooked expenses. While it may not show on your expense sheet, estimates show that replacing one employee can cost your business 1.5-2 times the employee's salary.
And unfortunately, customer support has one of the highest turnover rates - no wonder that the Great Resignation has been largely driven by service workers. An average customer service agent stays on the job for just over one year. And the number one reason is professional burnout.
The good news is, AI doesn't just assist your customers. It also assists your agents.
How? By taking over repetitive tasks that constitute the large majority of customer queries, take up most of your agents' time, make their work tedious, and "inspire" them to quit. With an AI assistant there to help, you get your agents to focus on more challenging cases, make their work more fulfilling, and prevent burnout.
This means more employee satisfaction and less turnover.
3. Operational Costs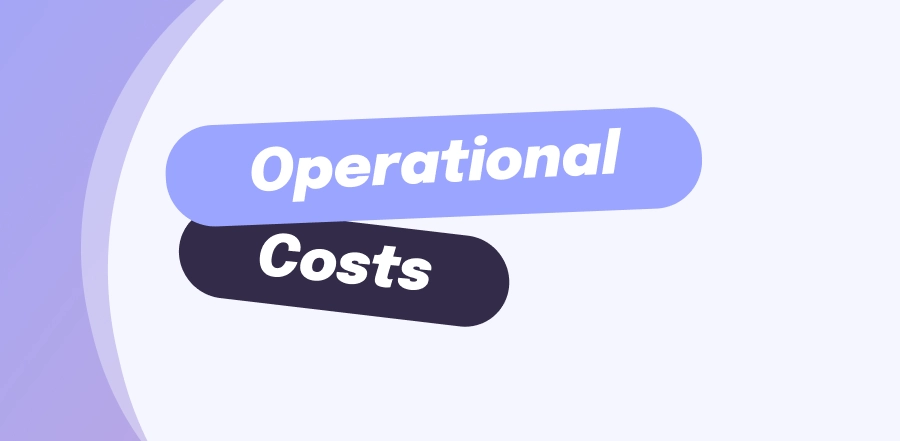 These include office space, utilities, equipment, stationary, software, maintenance, etc. And while these expenses may not be as significant as the previous two (especially if your customer support agents work remotely), they do affect your bottom line enough to matter.
With AI assistants, operating costs are simply nonexistent. So, as you scale your business, you can multiply the number of customers served without incurring any additional expenses.
4. Data Collection and Analysis Costs
As cliche as it is, information really is power. The more you know about your customers, the more you know about making your business successful.
But what does customer support have to do with this?
Well, customer support isn't just about supporting customers (sounds strange, we know). It's also about supporting you in gathering information and generating meaningful insights into customer behavior. Insights that can help with everything from designing new product lines to developing accurate demand forecasts.
But unless your customer support agents are also trained in data analysis and have time for it in between all the calls, chats, and emails, you're probably going to need additional employees (or if your business is large enough, an entire department) focusing on data. In other words, you're going to spend more.
An AI assistant is a customer support agent and a data specialist in one. It gathers and stores data on each customer interaction and uses it to personalize the customer experience and generate actionable insights. And it does all this with no extra costs.
5. The Cost that May Cost Your Business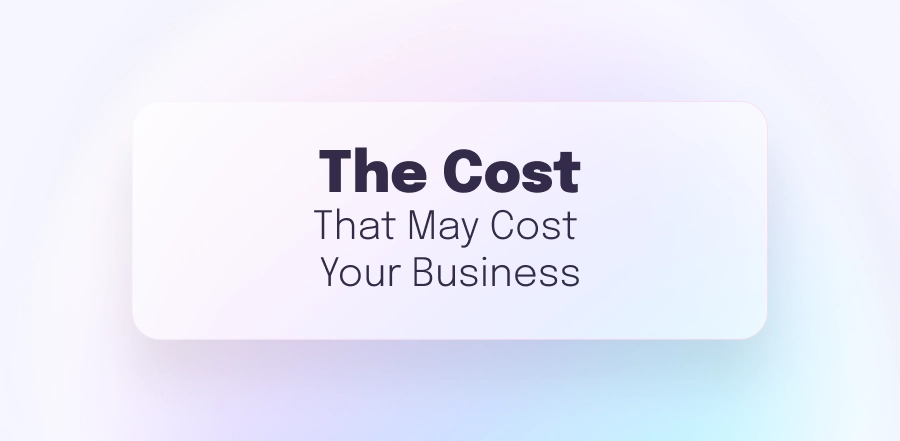 A dissatisfied customer. This is the biggest cost you can have.
Before the internet age, losing one customer meant just that — losing one customer (and through word of mouth, maybe a few of their friends). Now, a single bad review can reach thousands and damage your brand in a way that instantly affects your sales and has long-term ramifications for your business.
And the biggest cause of all this? Ineffective customer support. Yes, people are much more tolerant towards any other deficiencies than unsatisfactory customer support. No wonder that 86% of customers say they're ready to pay more just for better customer service.
So, how can you give customers what they want? You guessed it — AI assistants.
From obliteration of wait times (AI assistants respond instantly, 24/7) to enhanced personalization, deeper understanding of intent, and elimination of human error, AI assistants provide a seamless experience and increase customer retention (by the way, here are 6 other things you can do to improve your retention rates).
One Last Thing
We tend to think of investments and savings as polar opposites. And most of the time, they are — one means spending more, the other means less. But not in this case.
With an AI assistant by your side, you make savings while investing in better customer service. Isn't that just perfect?
Frequently Asked Questions
Why would a business need an AI assistant?
The most common reasons why businesses employ AI assistants are: automating repetitive tasks, streamlining processes, saving resources, and making better use of data. While AI assistants can perform a number of functions (scheduling meetings, research, note-taking, etc.), the most common business use for AI assistants is customer support.
Are AI assistants expensive?
One of the biggest misconceptions about AI assistants is that they're overly costly. In fact, advanced AI assistants can cost as low as $10/month for personal use and $100/month for business use.
How much money can I save with an AI assistant?
Businesses that have used AI assistants report up to 30% savings in customer service costs.