28.04.2022
The continuous growth of digital data has made it an invaluable asset for businesses. Yet, not all data is of equal usefulness: Disorganized, poor-quality data will hardly do your company any good. Hence, the need for data profiling arises.
An effective data management strategy is essential to allow your business to benefit from the data accumulated over time. And data profiling is a vital step toward successful data management.
Read on to find out what data profiling is, why it's important for businesses, and find data profiling examples and tools. Let's get started!
What Is Data Profiling?
Let's begin with the data profiling definition.
Data profiling is the process of examining and analyzing information to determine patterns, correlations, and structure. This turns cluttered data into organized, useful datasets that assist businesses in making decisions, identifying trends, and addressing errors and risks.
Data profiling becomes unavoidable once a business grows to collect large sums of data regarding customers, operations, finances, etc. Without it, a great deal of invaluable information and resources will be lost, deterring the company's future growth.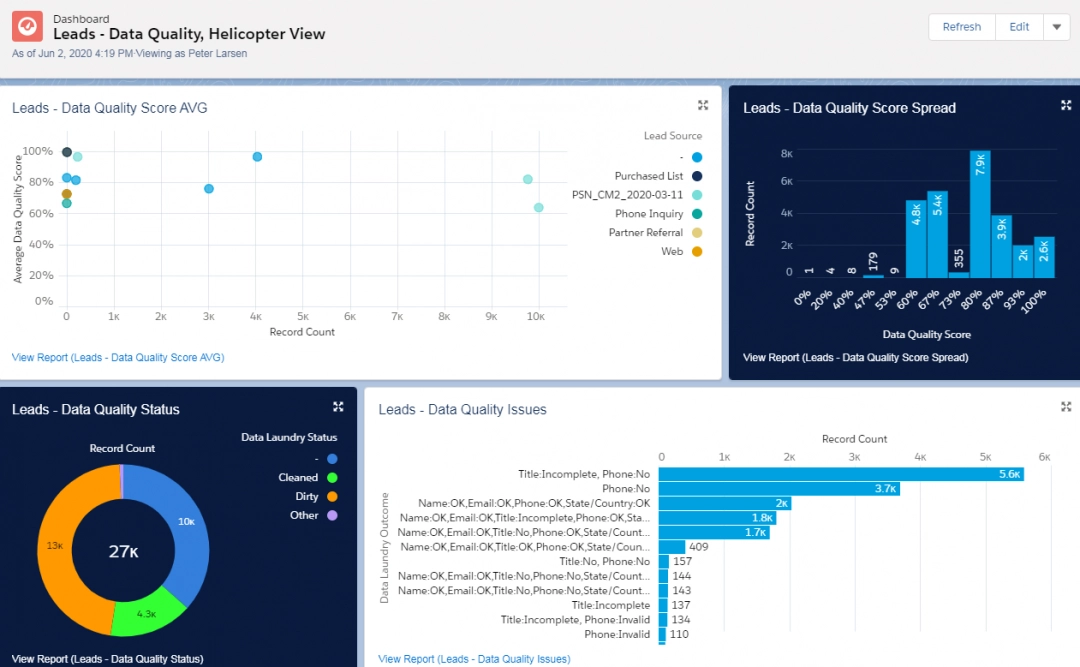 Source: DataTrim
What Are the Benefits of Data Profiling?
Although quite technical in its nature, data profiling offers business-related and practical benefits. So whether you're a data engineer, business analyst, business owner, or marketer looking for an overview of where your company stands, you will profit from the following advantages.
Prevented Errors
Historical data can help to prevent errors and identify issues before they arise or snowball into larger problems later on. Data profiling enables you to assess the quality of your data, combine relevant information, and identify any missteps or miscalculations. These insights can end up saving you lots of resources down the line by evaluating strategies and correcting errors as soon as possible.
Improved Searchability
Classifying datasets with tags, keywords, descriptions, and categories is an important part of data profiling. This makes the required piece of information much easier to locate and make use of. Searching for a specific term and landing on the right items will eliminate a lot of confusion for you and your team.
Data-Driven Decisions
Data is the key to basing the decision-making process on empirical evidence rather than speculation. Machine learning (ML) examines data and yields predictive analytics to help decision-makers. But for ML algorithms to function, they require classified and organized data to work with — hence, the need for profiled data.
Types of Data Profiling
There are three types of data profiling. Let's uncover each of them below.
Structure Discovery

— Also known as structure analysis, this type of data profiling validates that the data is consistent and correctly formatted. For instance, it checks if the phone numbers in a database have the correct number of digits.

Content Discovery

— Content Discovery analyzes data records to identify any possible errors. For example, it helps to detect missing values — e.g., phone numbers that are missing an area code.

Relationship Discovery

— As you might have guessed from the name, this type of data profiling aims to find how different pieces of data relate to each other. An example of this could be identifying connections between two tables in a spreadsheet.
Real-Life Data Profiling Examples
Understanding the theory is great, but it's also helpful to look at real-world applications of data profiling. Companies worldwide incorporate various data profiling techniques and tools to achieve their goals. Below, we'll have a look at a few data profiling examples.
Domino's Pizza
We all know and love Domino's Pizza, which means one thing — the restaurant chain has considerable size and popularity. With the launch of Domino's AnyWare, the company allowed its clients to order delivery on any type of device. This caused a significant spike in data gathered from multiple channels that Domino's had to process.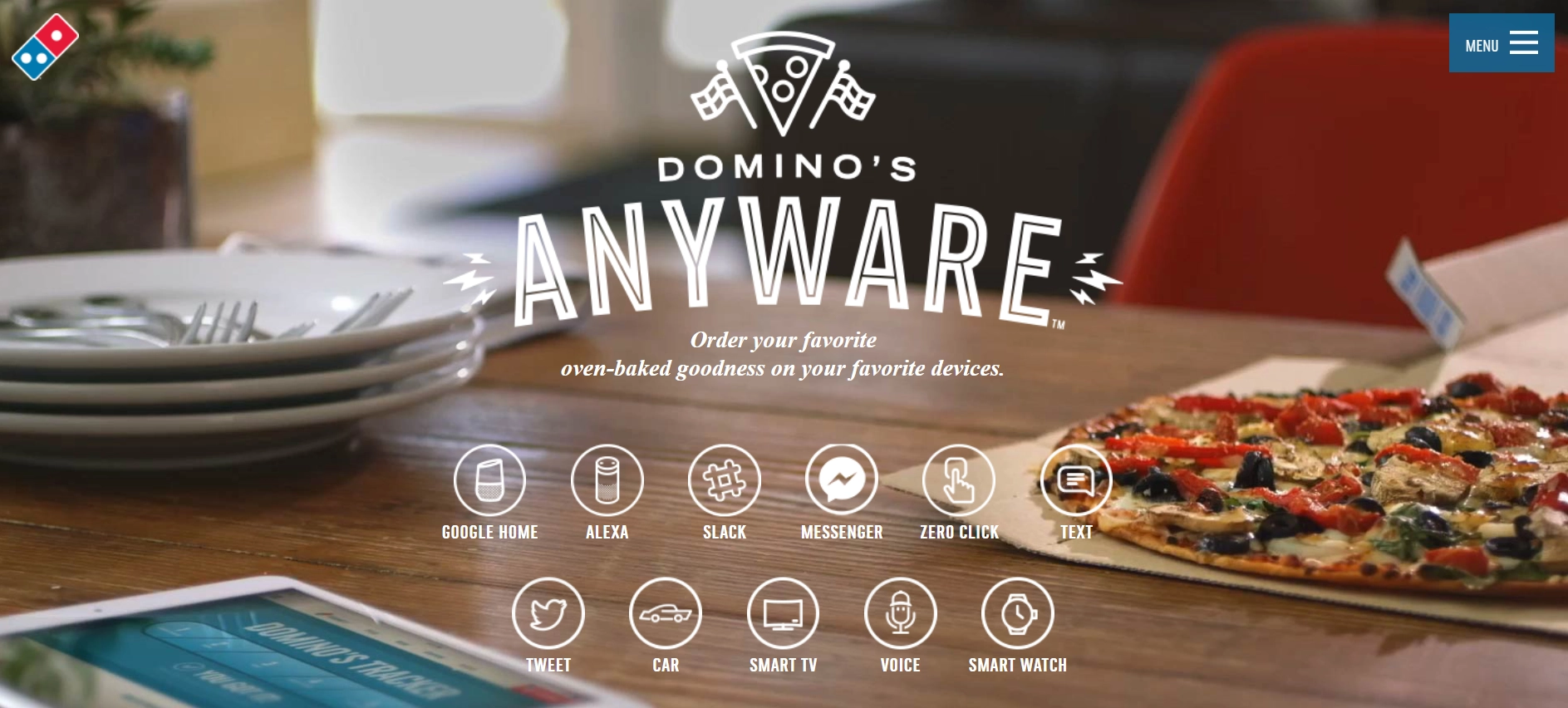 Source: Domino's AnyWare
The company implemented data profiling to sort out large amounts of data and use it to its advantage. This helped dramatically improve the efficiency of operations and streamline the delivery process in the most profitable way.
Texas Parks and Wildlife Department
The Texas Parks and Wildlife Department shows us another great data profiling example, proving that this practice applies to a wide range of industries. As the organization possesses large datasets, it used data profiling tools to spot any inconsistencies, spelling and formatting errors within an enormous pool of information. This led to a much more organized database that helped them improve their services.
Data Profiling Tools
A basic spreadsheet can help store data; however, dealing with massive data that contains essential information about your market, competitors, sales, and customer base will require more robust data profiling tools.
Here are a few tools your business can use to manage data.
1.

Hoory
As an AI-based platform that specializes in automating customer service for brands, Hoory gives businesses the means to monitor and manage customer data. It provides a comprehensive yet user-friendly inbox to keep track of the entire conversation history with clients. The real benefit comes from the option to tag, prioritize, and classify conversations. This can be a valuable resource for customer data profiling.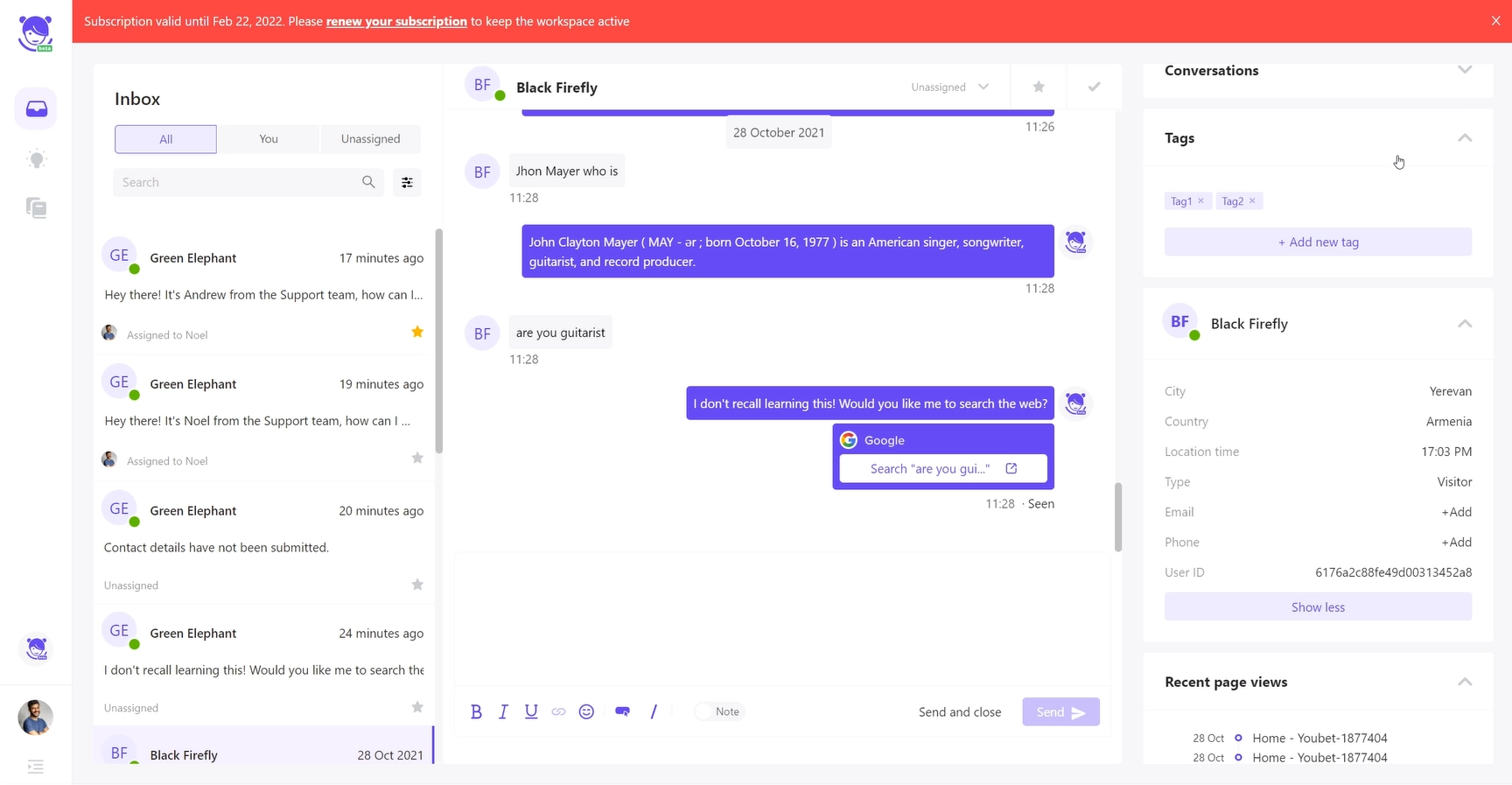 2.

Informatica Data Quality
Informatica Data Quality is an advanced data-profiling and data-quality tool to detect and fix quality problems. The program relies on AI to automate the data discovery process and return insights. It works with both cloud-based and on-premise data.
3.

Aggregate Profiler
Aggregate Profiler is open-source data-profiling software that provides advanced data profiling methods like metadata discovery, anomaly detection, data cleansing, and pattern matching. This tool is a great free resource with powerful features, though it's not fit for people with no technical background.
Time to Put Your Data to Work
A data-driven approach to business has introduced many new paths to growth and improvement. Data profiling is an essential step to leveraging data to your advantage, as it systemizes and verifies the information. It detects issues and inconsistencies and gives decision-makers the confidence to act from a more informed standpoint.
Use the power of AI to enhance your customer communication and provide users with a better experience. Click the button below to learn more!