Welcome back to how to train your AI assistant. Now you have the opportunity to train your virtual assistant by creating dialogues, building flows, and creating unique answers.

First, go to the Trainings section and select Dialogues. Here you can see your dialogue lists, manage them, edit, delete them, as well as see their statuses.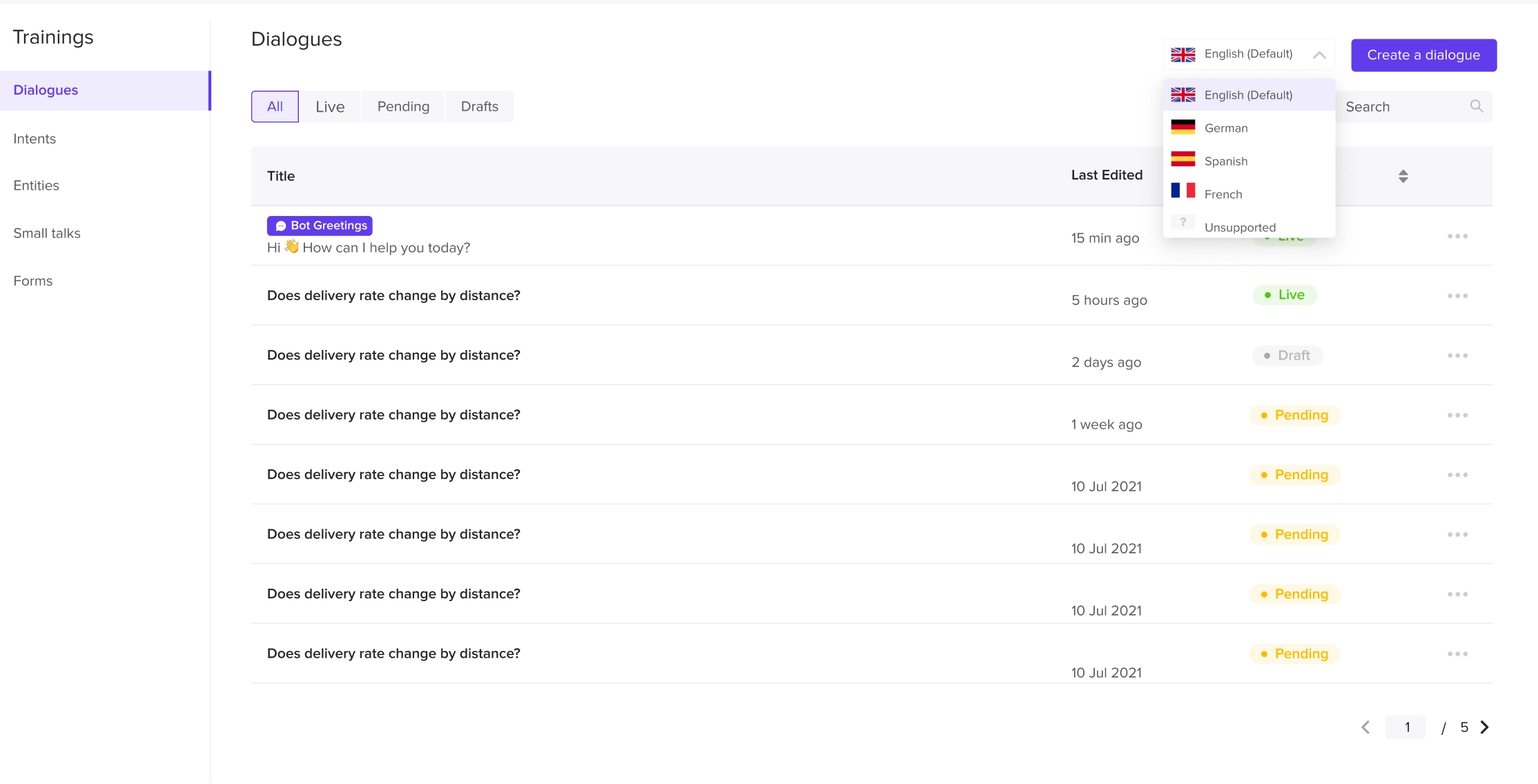 To create your first dialogue, tap on the Create Dialogue button, input the Dialogue name and a question that will trigger that dialogue (e.g. How can I track my order?)
Note: You can always rename your Dialogue to better manage the names and find the relevant ones easier.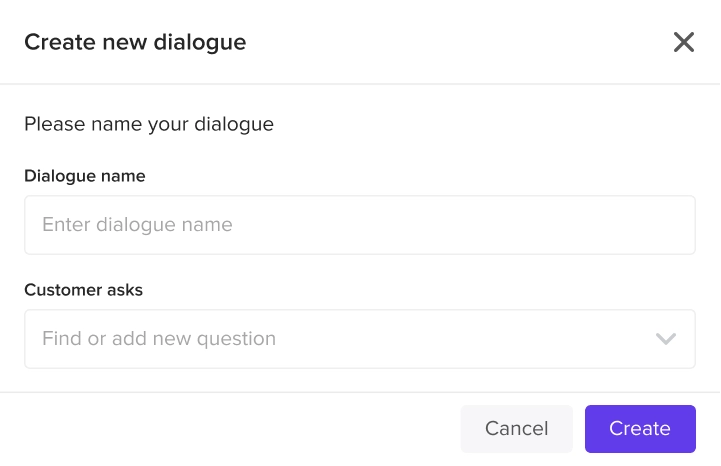 After creating your dialogue, start adding question variations to enhance your Dialogue.

Note that for a high-quality dialogue, you need to add more than four question variations to your question group. Keep in mind that Hoory will respond to all of your inquiry variations with the same response. The AI assistant will provide the pre-planned response if the user asks a question that is similar to the question variations that have been added.
You can build a design your own dialogue flow and add multistep interactions with your customers. All you have to do is click on the +Add new step button at the top left of your screen.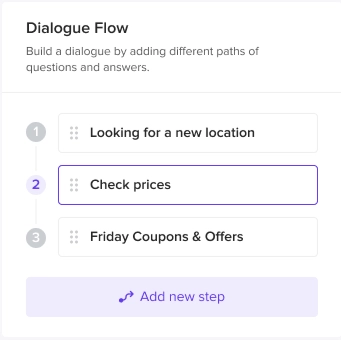 Here, you can create a 2-step automated conversation where the end-user either greets the chatbot or for instance, asks how they can withdraw money from their account.

When adding an answer or a form, click the +Add block. You can add up to three answers for your question group. Make sure the answer is specific and corresponds to your main question and its variations. You can also add action buttons by clicking Add action to customize an answer. You will be required to give it a title and select the type. You can choose from the following four types of follow-up actions: Connect to Support; Reset Conversation; Jump to Question or URL.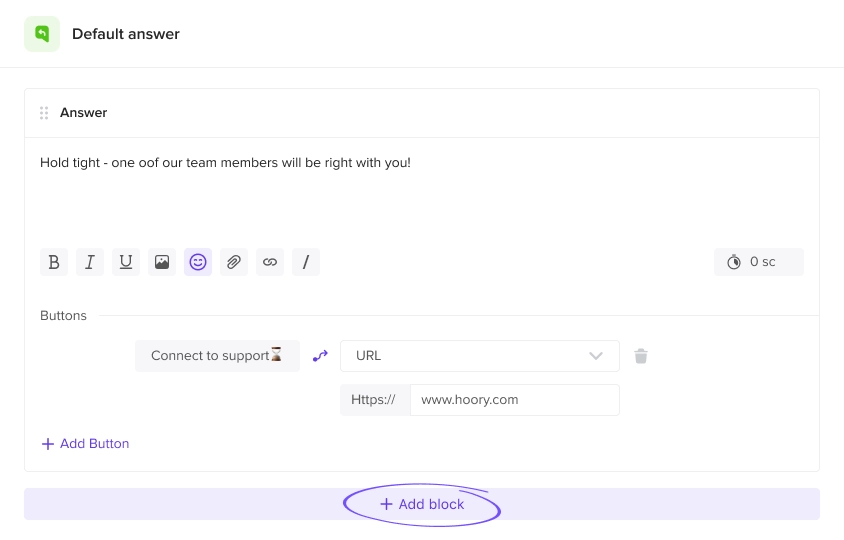 Additionally, you can add forms. To read more about forms, and what they do, read our guide.

When you are finished, remember to click the Save to publish button in the top right corner of your screen. Then, go back to your Dialogue list and click the Train changes button to make your trainings go live.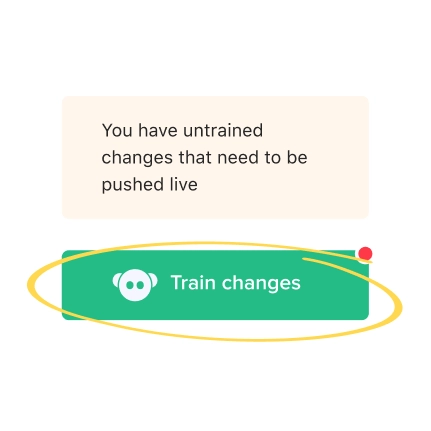 If you need further assistance, feel free to contact our Support team via [email protected].