You're almost there! Follow the steps below to embed the Widget into your website.
Code for Visitors
Go to the web page where you want to add the Widget, then paste the code before the closing </body> tag. Add the code to every web page where you want the Widget to appear.
Code for Users
Got registered users? Use this code so that your assistant can identify the logged-in users of your website.

Copy the provided code in the HTML of the website before the closing tag ( </body> ) on any page you want the Widget to be displayed on.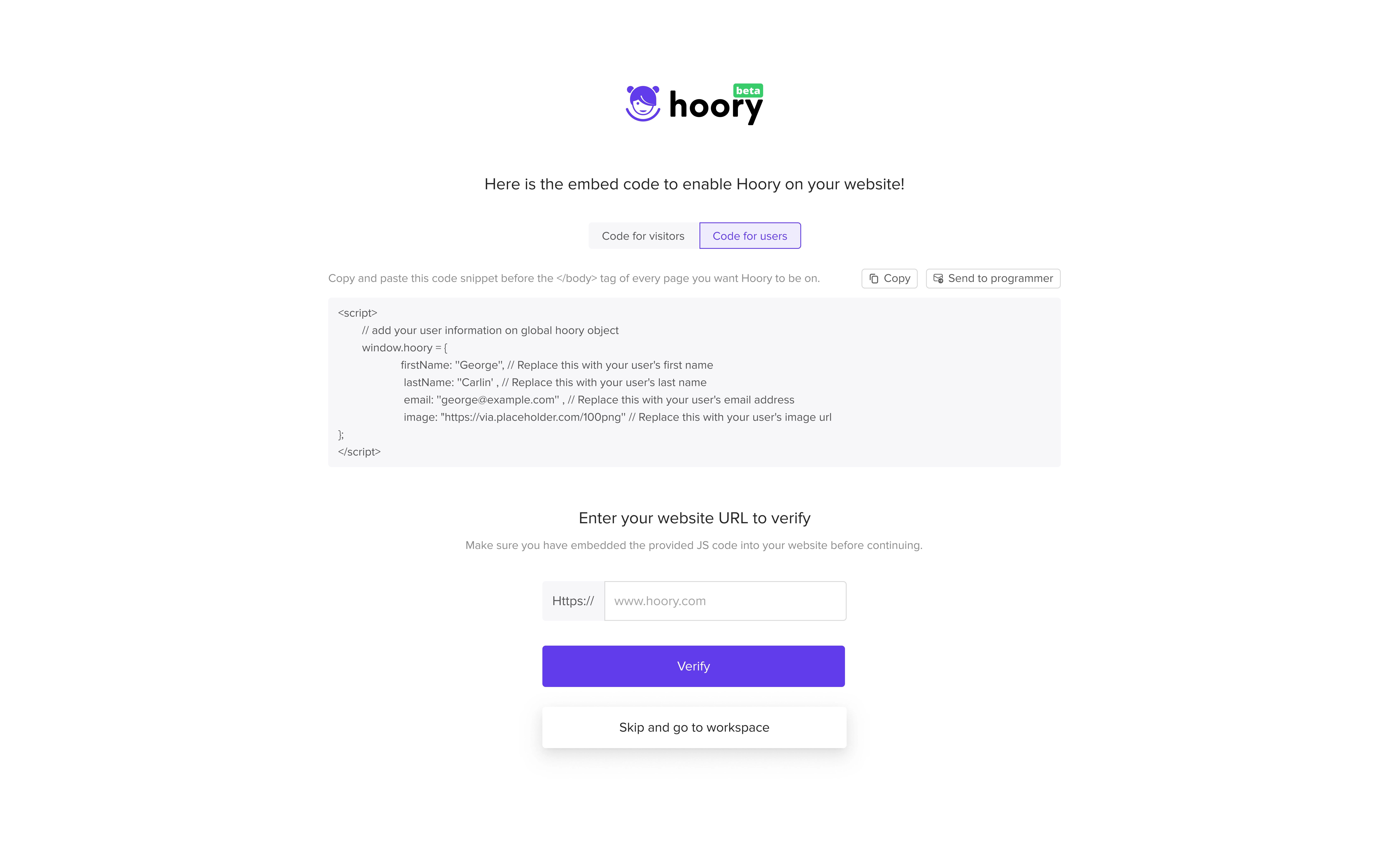 Next, provide the attributes of the registered user in the code. It's necessary to provide user information in the respective fields of the embed code. The method of retrieving user information is dependent on your website.

You can also receive detailed embedding instructions via email by clicking Send to programmer.

Embedding Hoory into your website is fast and intuitive!

If you need more information, you can always contact our Support team via [email protected]