Now you are able to create forms for your very own AI assistant, to collect information from the user in a more structured way!

Go to the Trainings section of your workspace, and select Forms.

Click Create a Form button on the right top of your screen, and give a name to your form.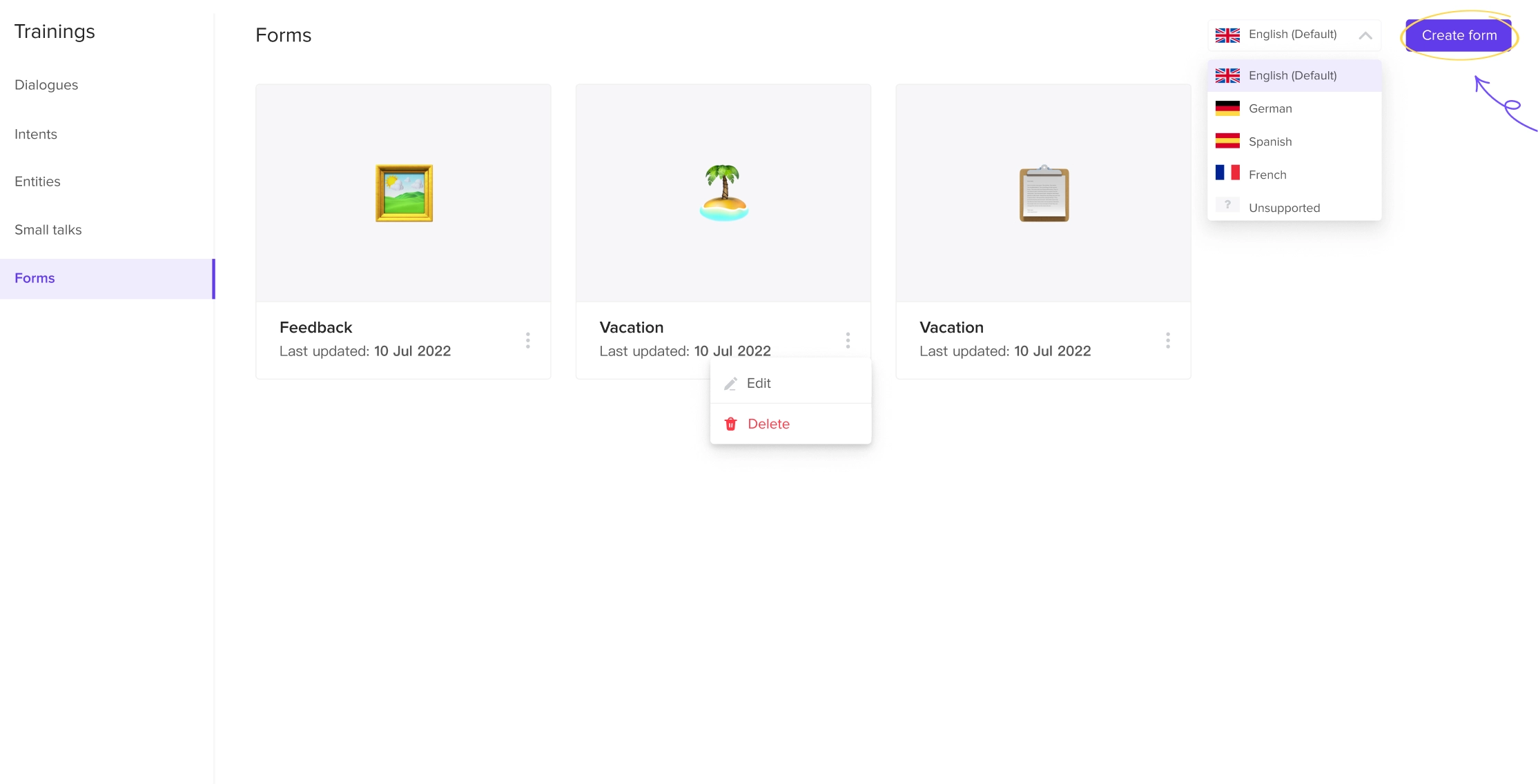 Here, you can drag & drop different fields to your forms such as:

Full name, Short answer, Long answer, Single selection, Date, Phone, Email, Address, URL.
Note: You can add a single selection question to your form, so the users can select the option they like without the need to type it.





After adding the field, you can also switch the toggle to make that field mandatory to fill in. When you switch the toggle, the user won't be able to skip this section, and vice versa.

See the Required toggle when choosing the field.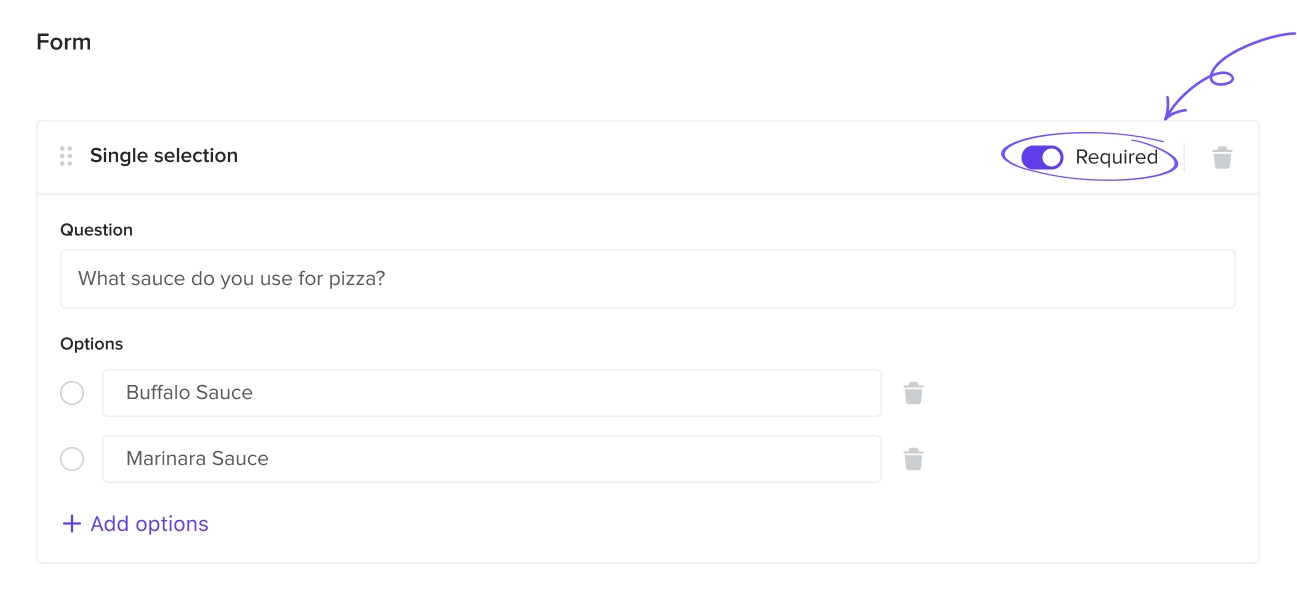 Note that you can always edit, manage, delete, and rename your created forms.

If you need further assistance, feel free to contact our Support team via [email protected]