This guide will help you through the first steps of setting up your very own Hoory!

Step 1: Naming Your Assistant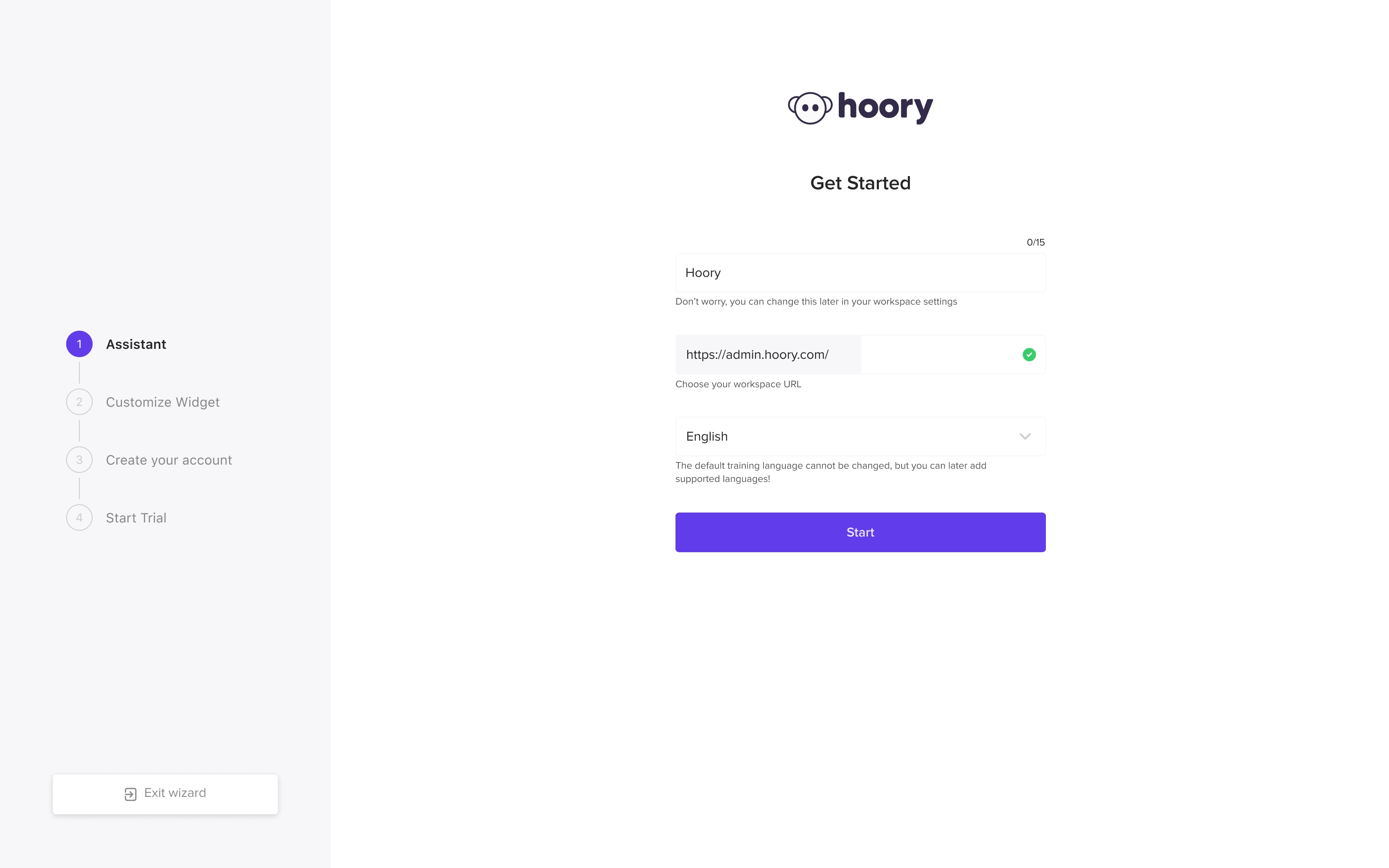 When you land on the Workspace creation wizard, the first step you will have to take is naming your assistant. You can keep your assistant's name Hoory, or change it to match your business! If you are not sure what to go for, you can rename your assistant later from settings.
After naming your assistant, choose a unique Workspace URL for easier navigation. Next, pick a default language for your assistant. Note that the default language of the Workspace cannot be changed.
Later on, you will be able to teach your assistant multiple languages (this feature is on its way!).

Click Next to move on to the second step.
Step 2: Customizing the Widget





Choose the gender and color of your assistant to match your website design and brand identity.
Seven main colors are available, with tones that can be later edited using the color tool.

The chosen color will apply to the Widget, as well as the icon itself.

You can also choose a pattern display for the mobile application chat and Widget background.


Click Next for the third step.
Step 3: Setting Up Your Account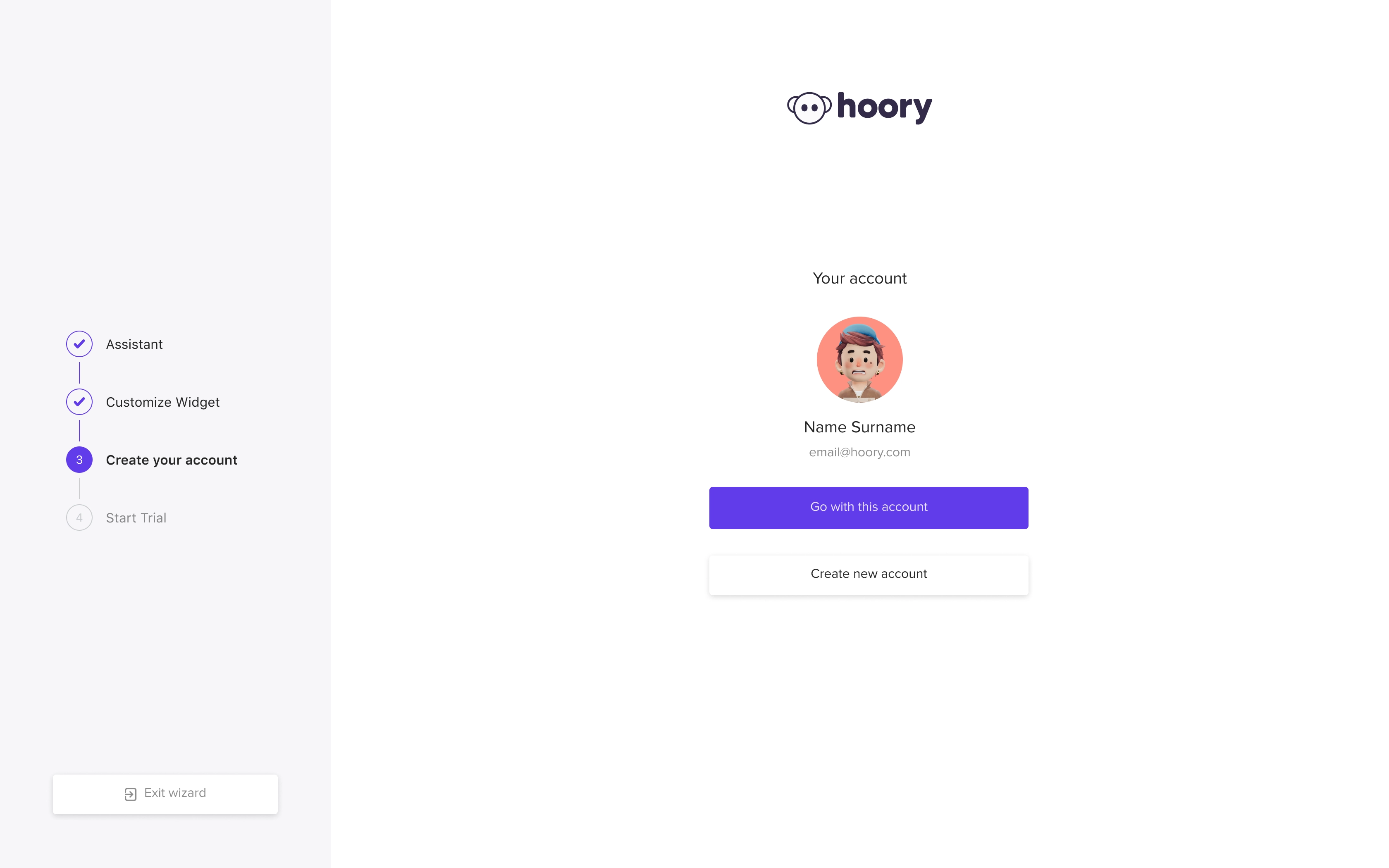 By setting up an account, you will be able to track your new assistant's development.

Click Create new account if you don't have one already and fill in your personal details. Alternatively, log in through your Google account. Press Sign in with Google to proceed. If your email address is already registered with hoory.com, it will be recognized.
Click Go with this account to proceed to the final step.
Step 4: Start Trial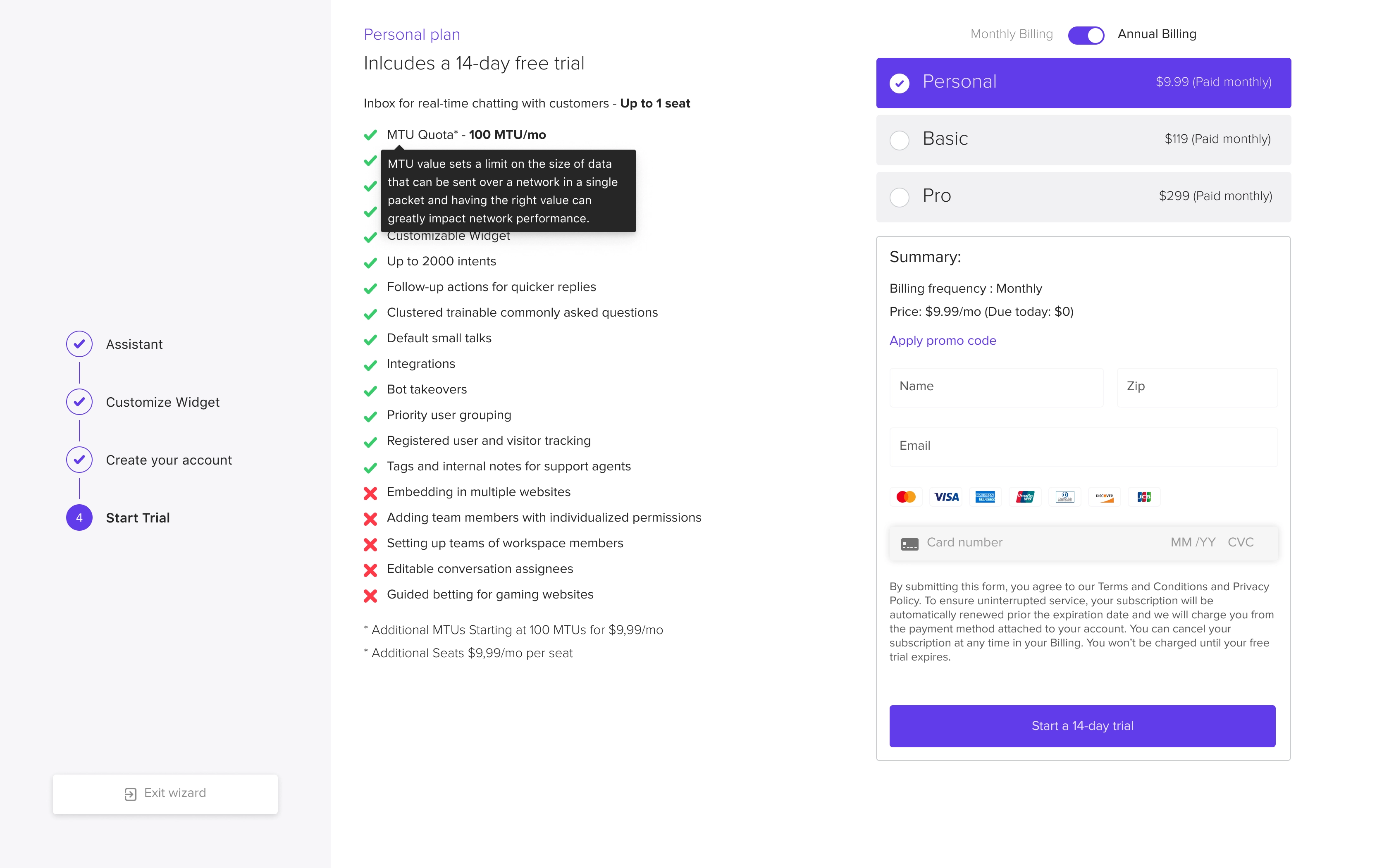 Once you've set up your account, it's time to choose your subscription plan:
Each plan includes different features. Choose the one that is most suitable for your website and the services you provide.
Don't forget to set your billing frequency and fill in your bank details.
Click Start a 14-day free trial, and you're all set!
You will be directed to a page that contains the code you'll need to embed in order to run Hoory on your website. Copy the snippet and paste it before the </body> tag of every page you want Hoory to appear on. Then, enter the URL of your website and click verify to check if everything is working.
*If you get an error message, double-check the URL and make sure the code we provided was pasted correctly. If the error message persists, please contact [email protected] for assistance.
Alternatively, send the embedding instructions to your programmer by clicking the Send to programmer button on the right side of the screen.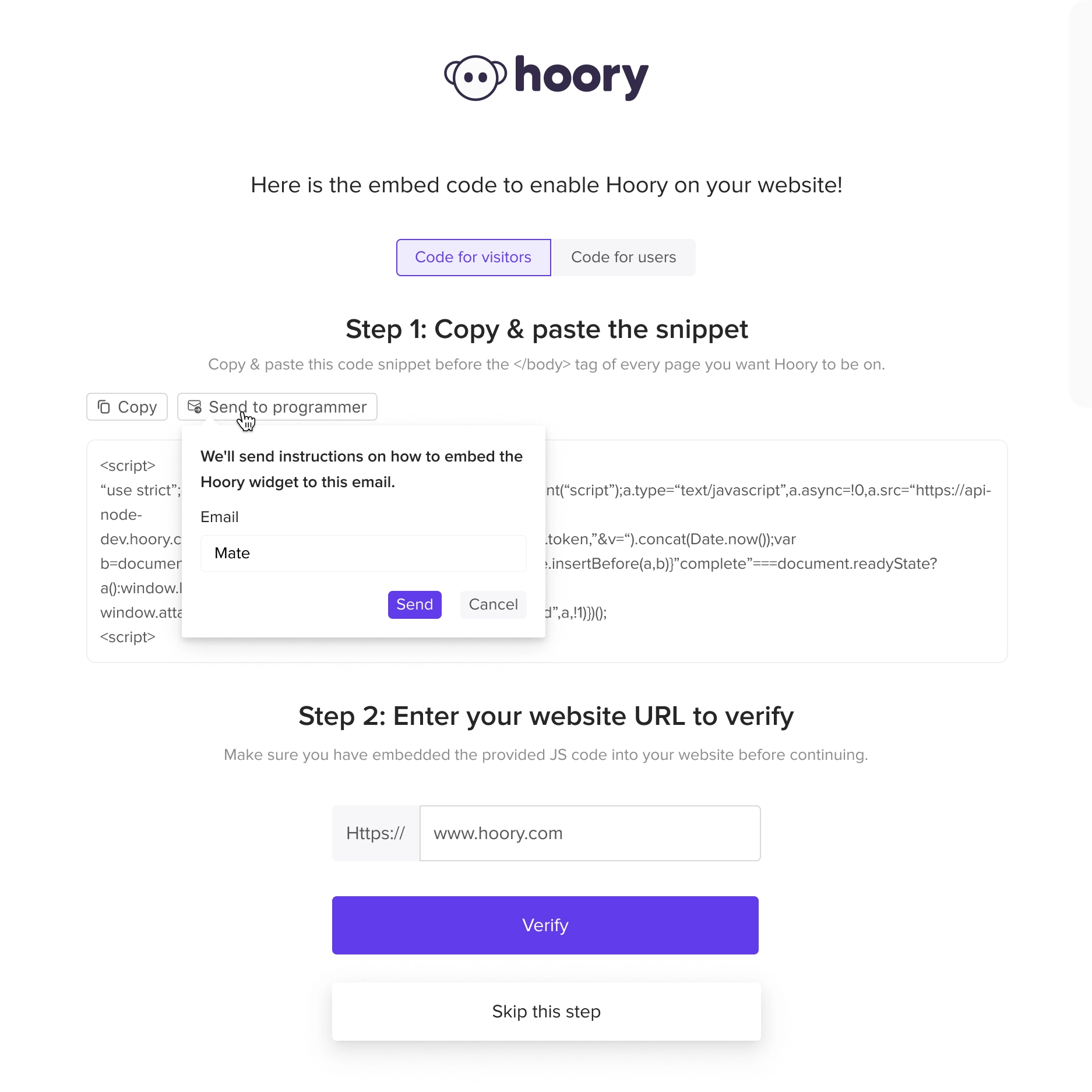 Congrats! You've successfully added Hoory to your page. Next, visit your Workspace and start training your assistant. To help you get started, read our article about Dialogues.

If you require further assistance, don't hesitate to contact our Support team via [email protected].