Now that you're all set up, welcome to the Hoory Inbox guide!

The Inbox is where all conversations between the users, Assistant, and support agents are stored and saved.
How Does it Work?

When a question is out of scope and the AI Assistant can't solve a customer query, or a customer requests to connect to support, your Inbox agents can easily take over the conversation. An Inbox agent is someone from your team (usually a customer support agent, sales rep, etc.) who has permission to access your Inbox.

In this guide, you'll learn how to filter stored and active conversations!

Conversation Preview
You can view all the conversations in the Inbox Conversation list. Conversations, or chats, are listed according to the time they were initiated on the public Widget (when users started interacting with your AI Assistant) - from the most recent conversation to the latest.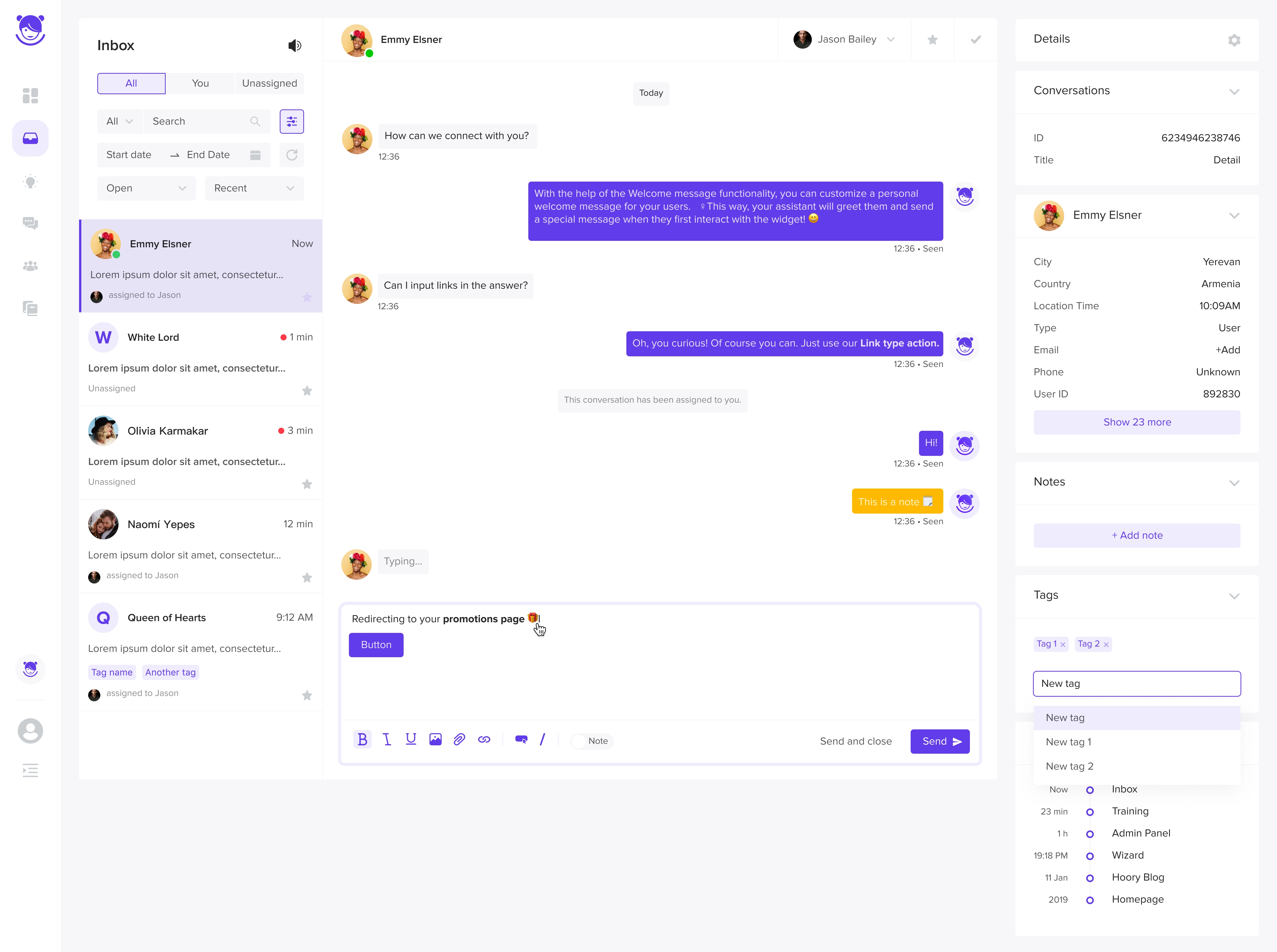 If you notice a red badge on a conversation, it means that you have unread messages.


You can also see whom the conversation is assigned to, as well as a preview of the last sent message.

All conversations are tracked and have their own conversation ID. If the users are not registered on your website, their names will be randomly generated (e.g., Queen of Hearts, Chess King). Once the visitor becomes a registered user (or submits their name, email, and phone number) the customer's name is changed to their actual credentials.

Filtering Conversations
The Inbox allows you to filter conversations so you can quickly find what and who you're looking for!
You can filter conversations based on the assignees. At the top of the Conversation list are three main options to filter conversations based on:
All: Displays all available conversations in the list;

You: Displays the conversations assigned to you;

Unassigned: Displays the conversations that the Assistant is handling and that nobody has taken over yet.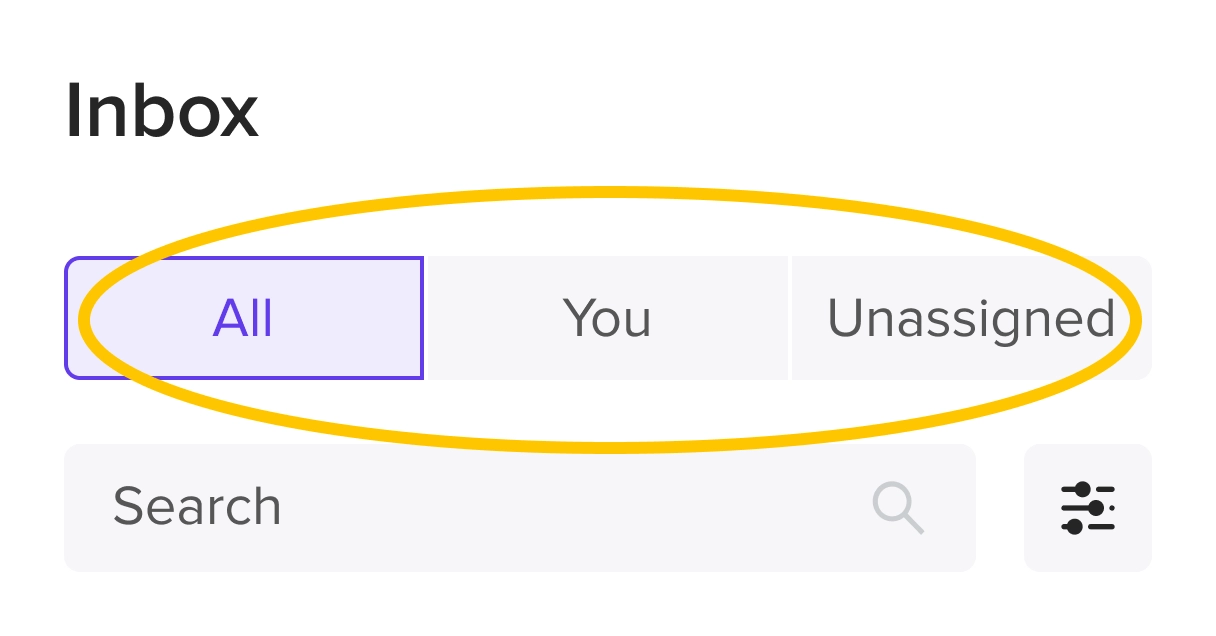 You can apply more filters if needed. Under the three main filters, you can find additional sorting tools.

The Menu icon located next to the Search entry box features two more filtering options: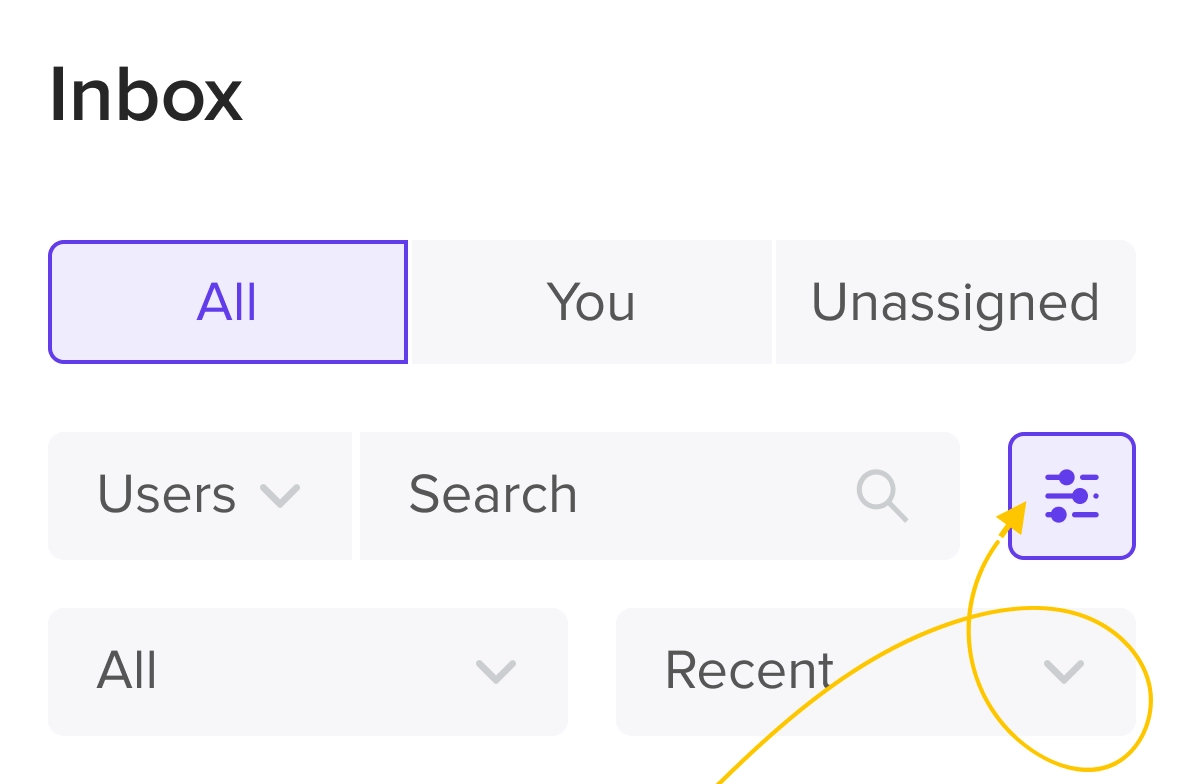 The Status dropdown under the Search entry box allows you to search your conversations based on their status - Open, Closed, or Re-opened.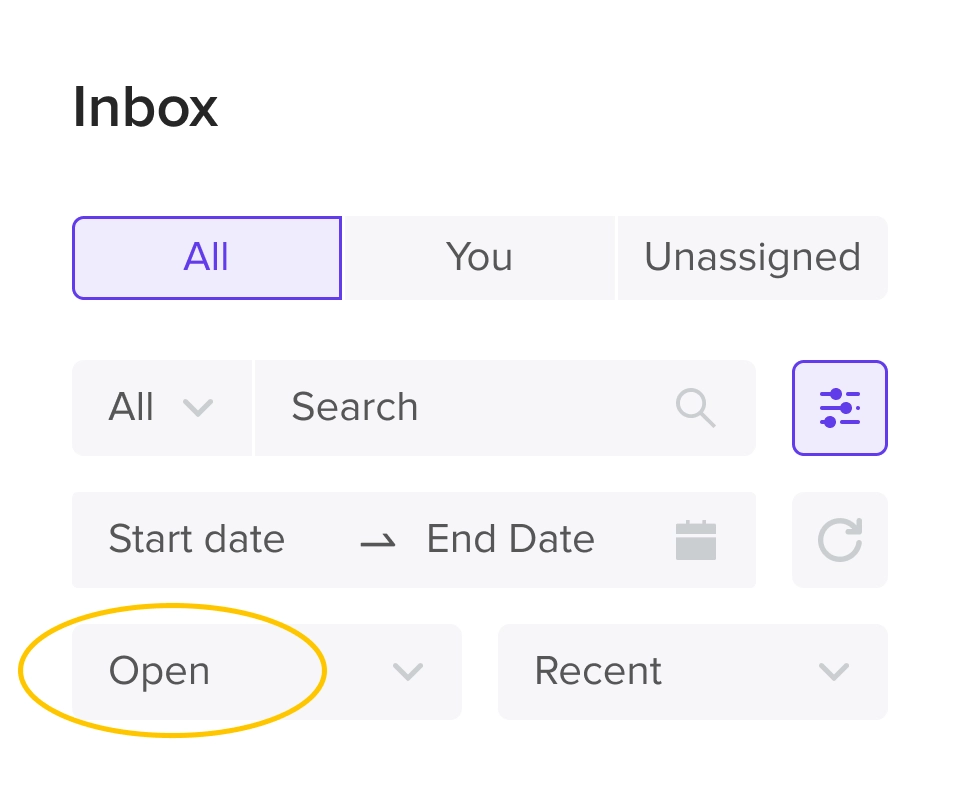 The Time dropdown under the Search entry box allows you to search for conversations based on time - Recent, Oldest, and Priority.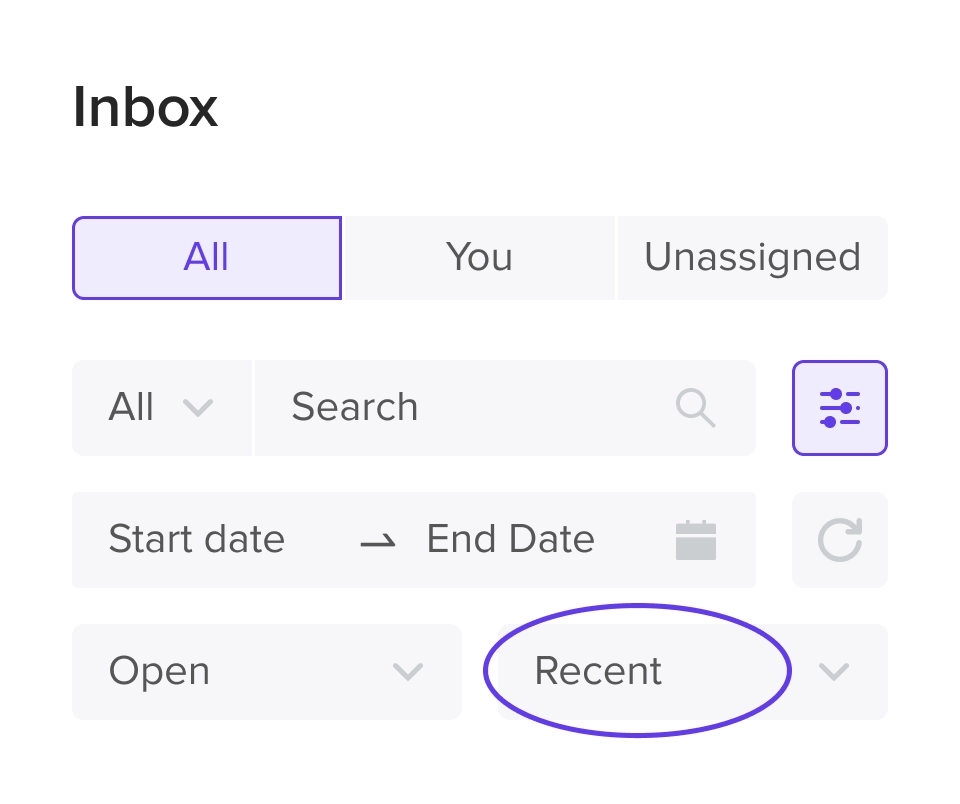 Last but not least, you can also modify the Start date and End date of any conversation.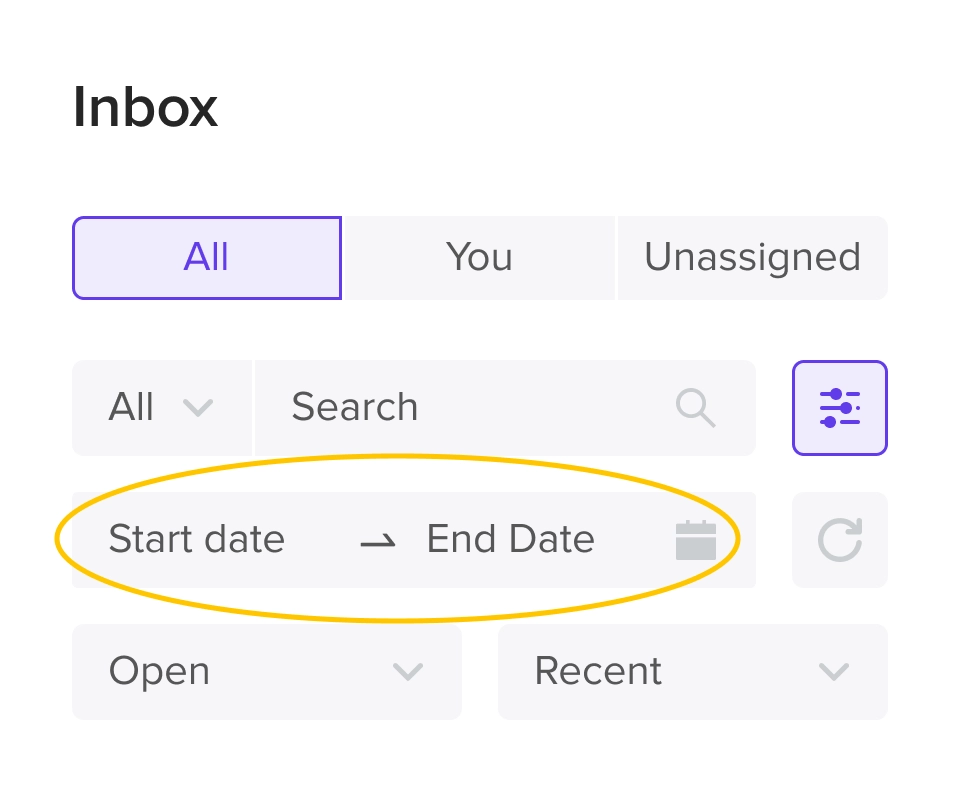 Searching Through Conversations
Find your desired conversation in terms of Users, Conversations, orTags.

Click on the dropdown menu on the left side of the Search box and apply the selected filters. Note that the Conversation list's default display is in terms of Users.

Once you've picked your filter, you can enter keywords in the Search entry box and press Enter. You can apply multiple filters at once to find conversations based on status, time, assignees, specific tags, or details discussed in the conversation.
If you want to learn more about Tags, visit our guide on how to Manage Your Customer Data.


Lastly, if you require extra information, don't hesitate to contact our Support team via [email protected].