Welcome to Inbox! Here, you'll learn how to organize user details and manage their data.


In the User details section you can find everything about a user and their opened conversations. This section includes the following cards:


User information

Notes

Tags

Recent Page Views


The order of these cards can be re-arranged. From the top-right corner, click the Settings icon next to Details and use the settings sidebar to re-arrange the cards through dragging.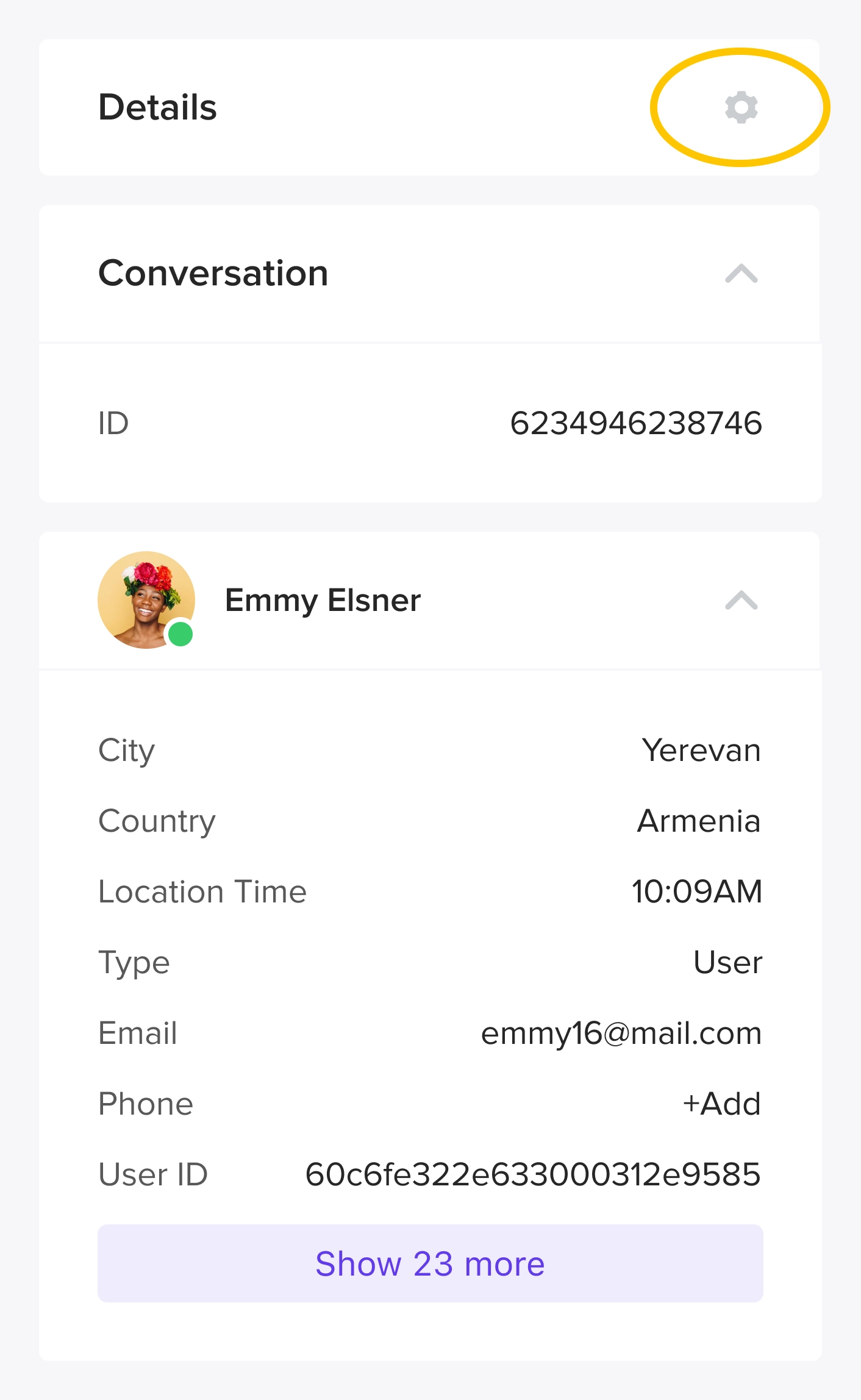 You can hide or unhide cards by clicking the Delete icon. Make sure to save the changes by clicking Save.
Note: The changes you make to an individual user apply only to that particular user's Inbox.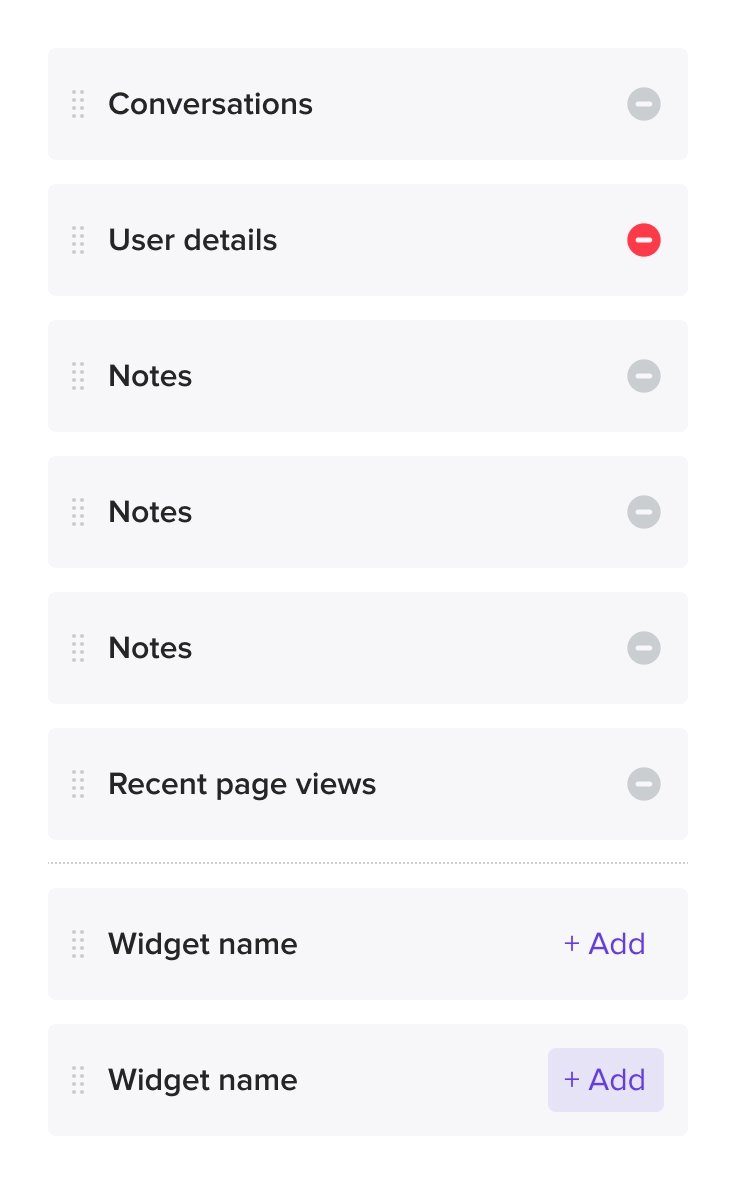 User Details: Prioritizing a User
You can prioritize important conversations by clicking the star icon on the Inbox header. With that done, the conversation is marked as a priority. This allows you to search for prioritized conversations quicker.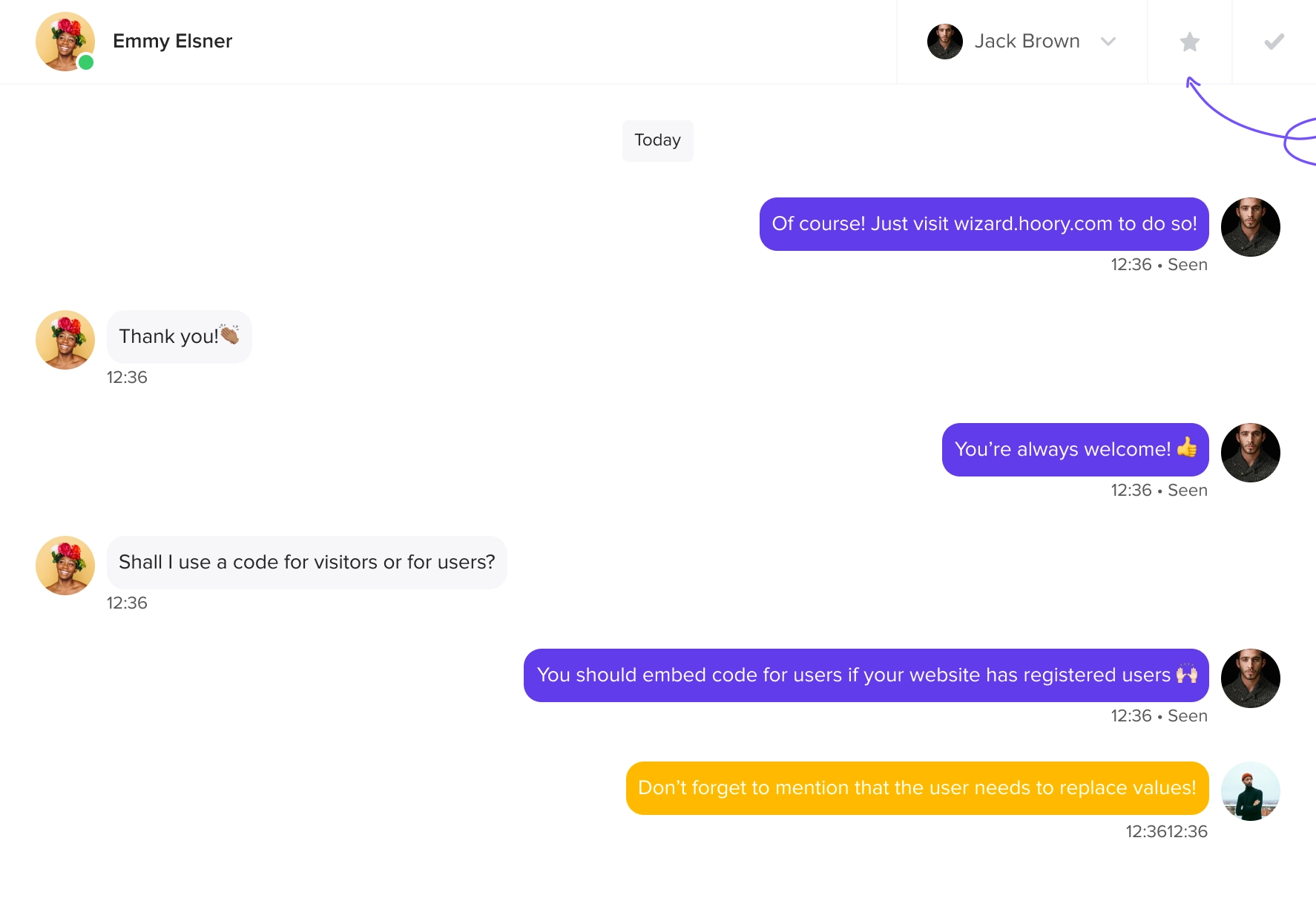 To learn how to filter user conversations in the Inbox, consult our guide on Making Sense of the Conversation List.
Adding Notes
You can leave notes on a particular conversation if needed.
Select the desired conversation from the list;

In the Details section, select the Notes card;
Click Add Note and jot down the note you want to add;
Save, and the note will appear on the card.

Adding Tags
You can apply Tags to a conversation. This will later allow you to filter and find the conversations you need based on different Tags.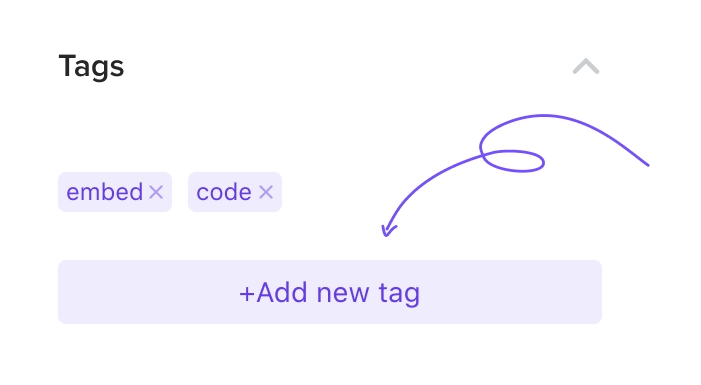 By clicking +Add new tag, you will be shown the already attached Tags, along with the unutilized options.
Recent Page Views Section
The Recent page views card in the Details section provides information about the visited pages in your website: from the recently viewed pages to the first page ever accessed. This card also includes the date and time of each visit.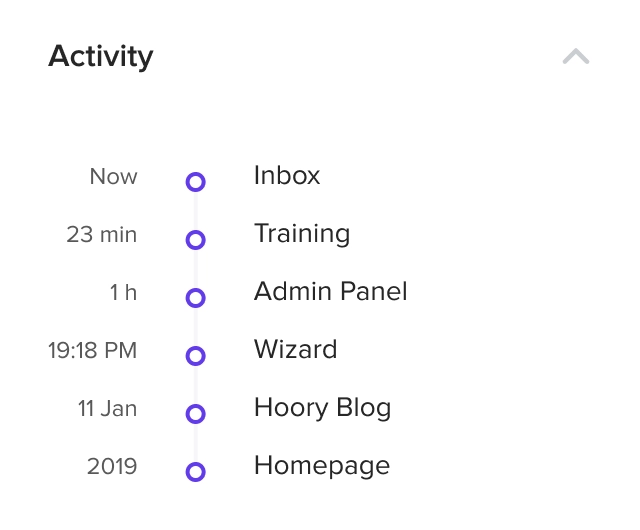 If you require more information, feel free to contact our Support team via [email protected].