Hoory's Knowledge Base (KB) is a unique application designed to crawl the content of any website page where the Widget is embedded.

The website information is gathered into a knowledge database that is used to send relevant answers to a user's requests when there are no suitable Trainings available.


KB in the Workspace
To create a unique knowledge database for your Assistant, let Hoory start the very first crawl!

Just click Start crawling and let Hoory will handle the process on its own. Meanwhile, you can always continue navigating through the Workspace. When crawl is completed, you will receive a notification.
Note: The crawling time can vary in terms of the volume of your website's content.



After crawling a website, Hoory provides a list of the crawled web pages used to build the Knowledge Base. Relevant content from these pages will be sent as answers to your customers' questions.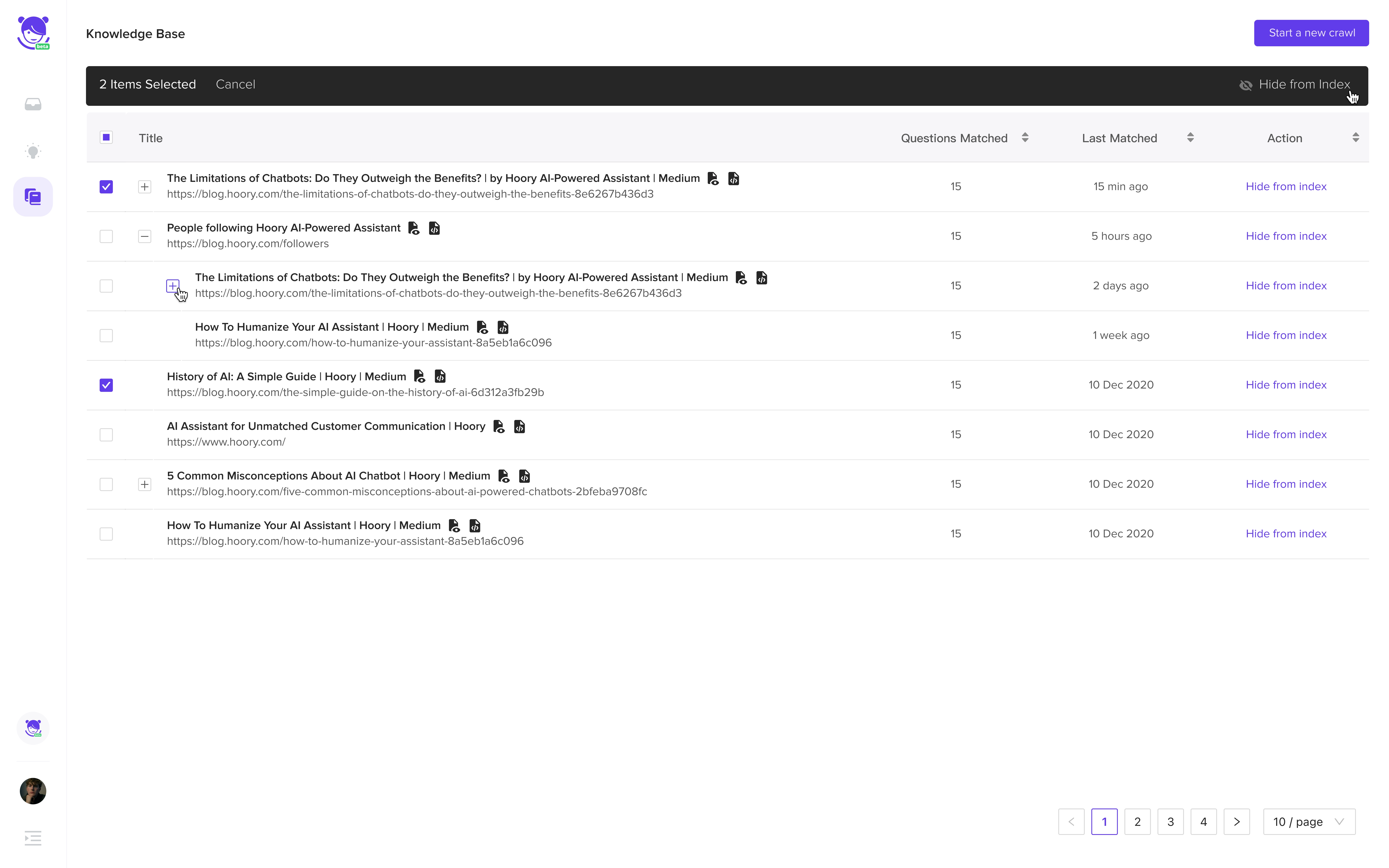 You can use Hide from Index to diregard the pages you don't want the users to receive information from. If a page appears with a No Index badge, it will not allow Hoory to crawl it.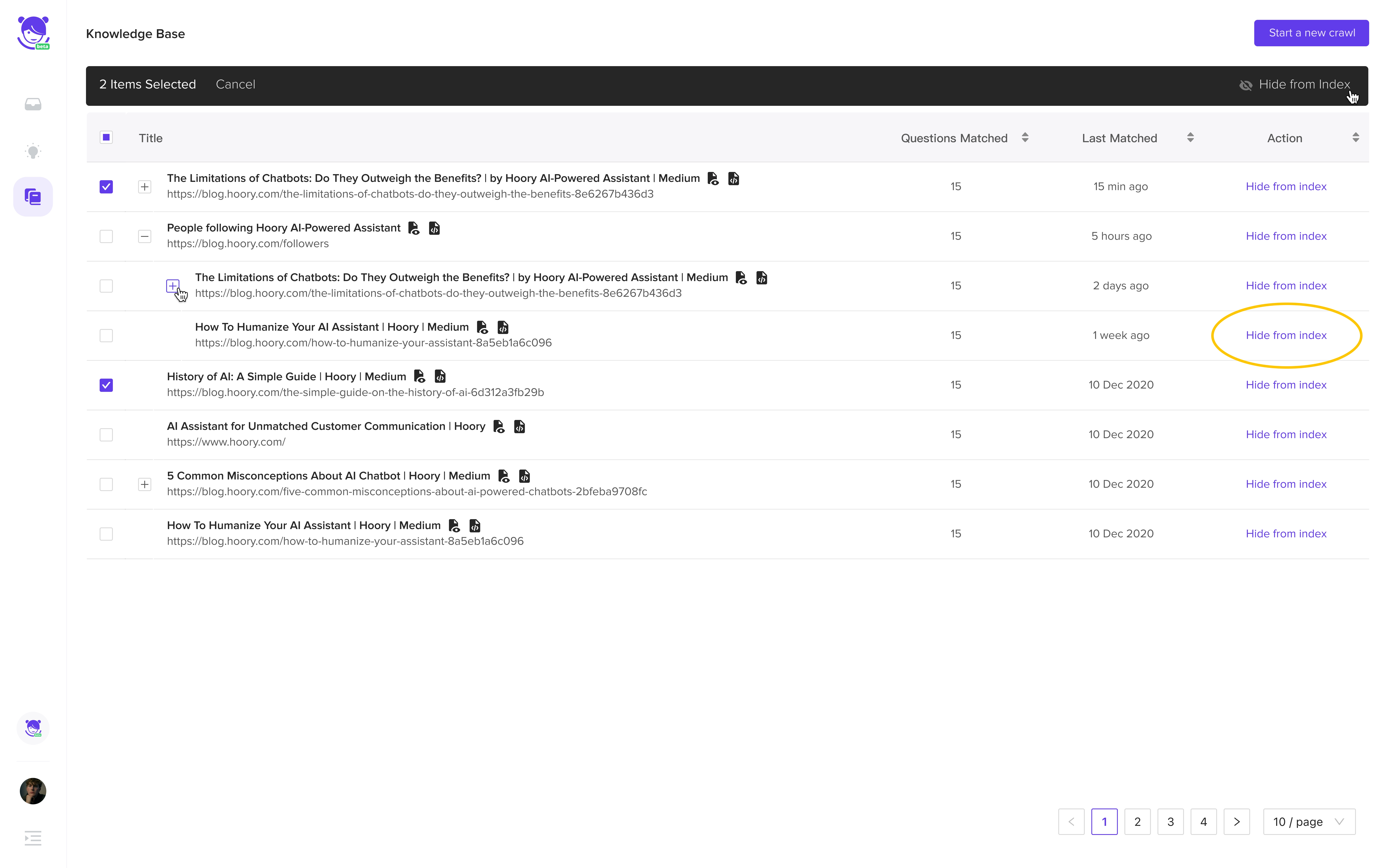 In the list of crawled pages, you can find the number of questions matched to a crawled web page. This shows you how many times a page has been matched as relevant to a user's query. Check the Last matched column to see the date and time when a web page was last matched with a question.
In the nested view of the list, you can find the given subpages and select multiple pages to perform an action. You can also preview the crawled pages and the HTML codes directly from the list.

Start a New Crawl
You can always ask Hoory to recrawl your updated website by clicking Start a new crawl. This way, Hoory will rewrite the Knowledge Base by crawling the website from scratch. This process can be stopped at any time, after which Hoory will provide the list of pages successfully crawled up until that point.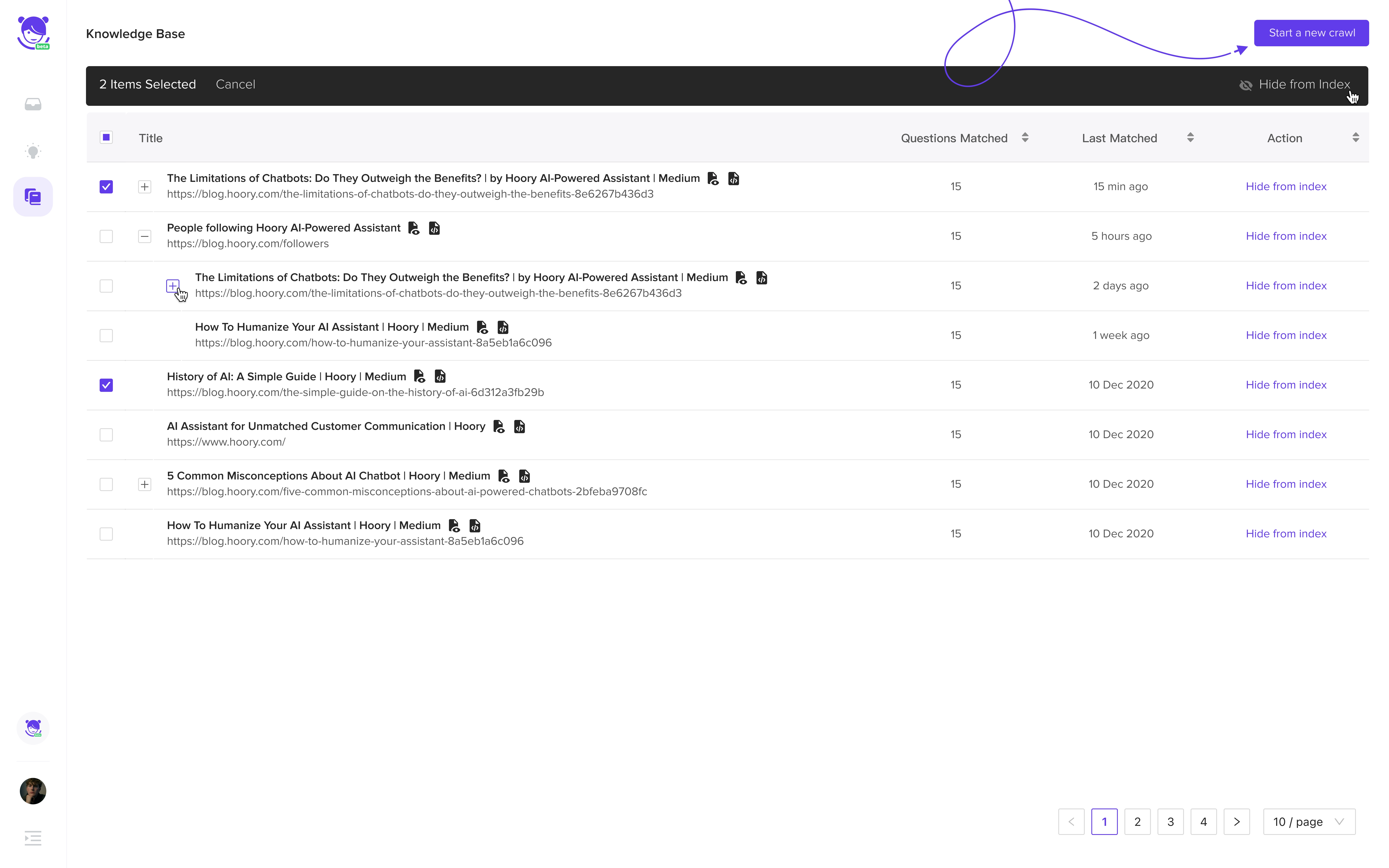 Widget
Once the KB is enabled, your Assistant will send relevant pages to users' requests, accompanied by a badge saying Retrieved from Index. In the page preview, Hoory will highlight a part of the page where it found the relevant content to the question. Your users can then open the page and see the corresponding paragraph.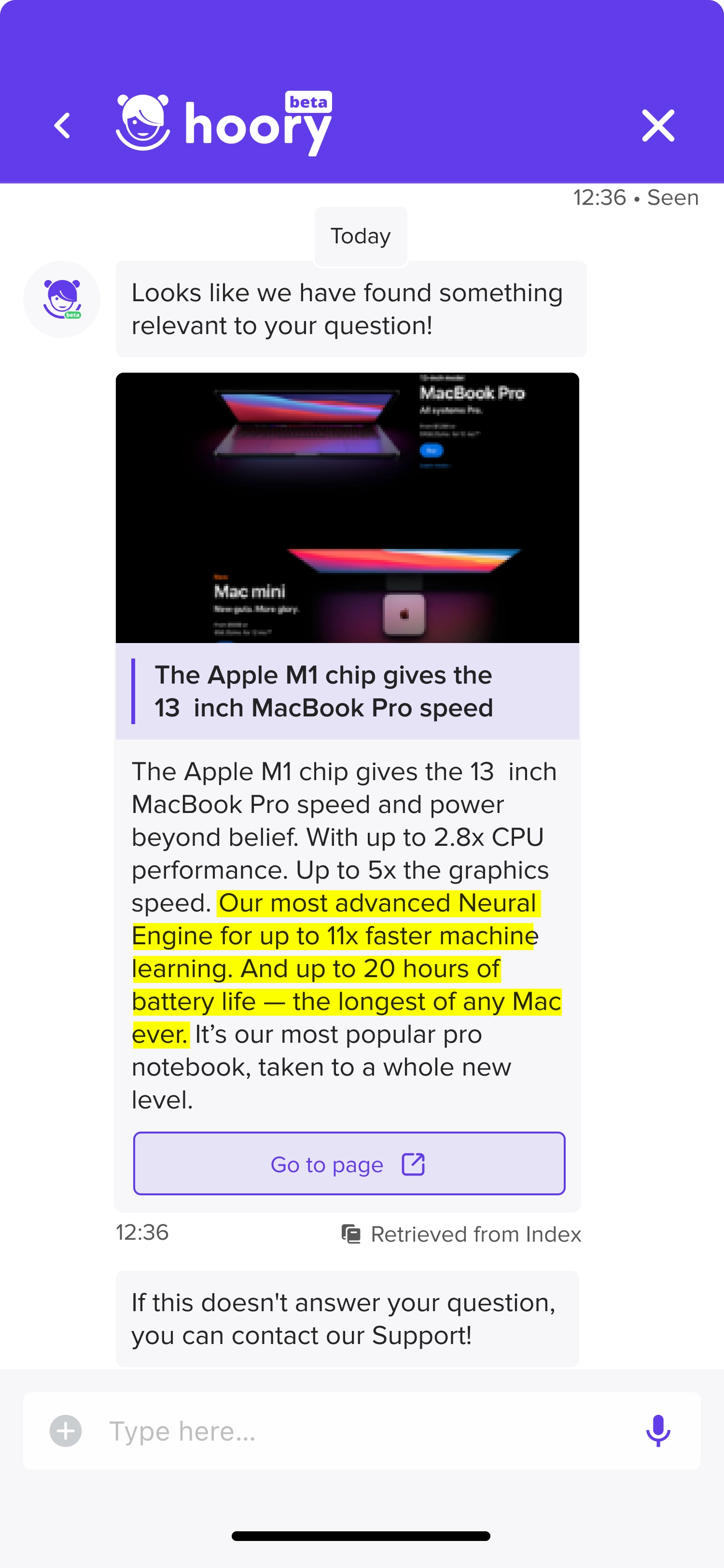 Note that your Assistant will try to retrieve answers from the trainings first. If it doesn't find a relevant trained response, it will switch to Knowledge Base to find the correct answers.

For additional informaton, feel free to contact our Support team via [email protected].