Training Hoory on your own can be lonesome. That's why Hoory gives you the opportunity to train your assistant with your teammates!


In this guide, you'll learn how to invite team members, set up different teams, and assign permissions to a team or an individual team member.


Navigate to the Team section of your Workspace Settings to access all the information related to your Workspace members.

Teams
In this section, you can view the teams that have already been set up and their members.

Set Up a New Team
You can set up a new team by clicking the Set up a new team button in theTeams section.

The first thing you need to do is come up with your team's name. You can name your team based on the teammates' roles or just select a random name.
Next, you need to set the team permissions. Switch the toggles to grant access to edit or change details. The team can gain access to:
Widget Style and Setup

Training

Knowledge Base

Team

Inbox




If the toggles are purple, the team members have access to Edit or View the given parts of the Workspace. If the toggles are grey, no access is granted.
Note: The Team section can be managed by an Owner or another team member who was granted access to do so.

Learn more about permissions by checking our Owner's privileges guide.
Invite Sent
In the Invite sent section, you can view all the members who have been invited to your Workspace. You can also cancel the invitations by clicking the ellipsis.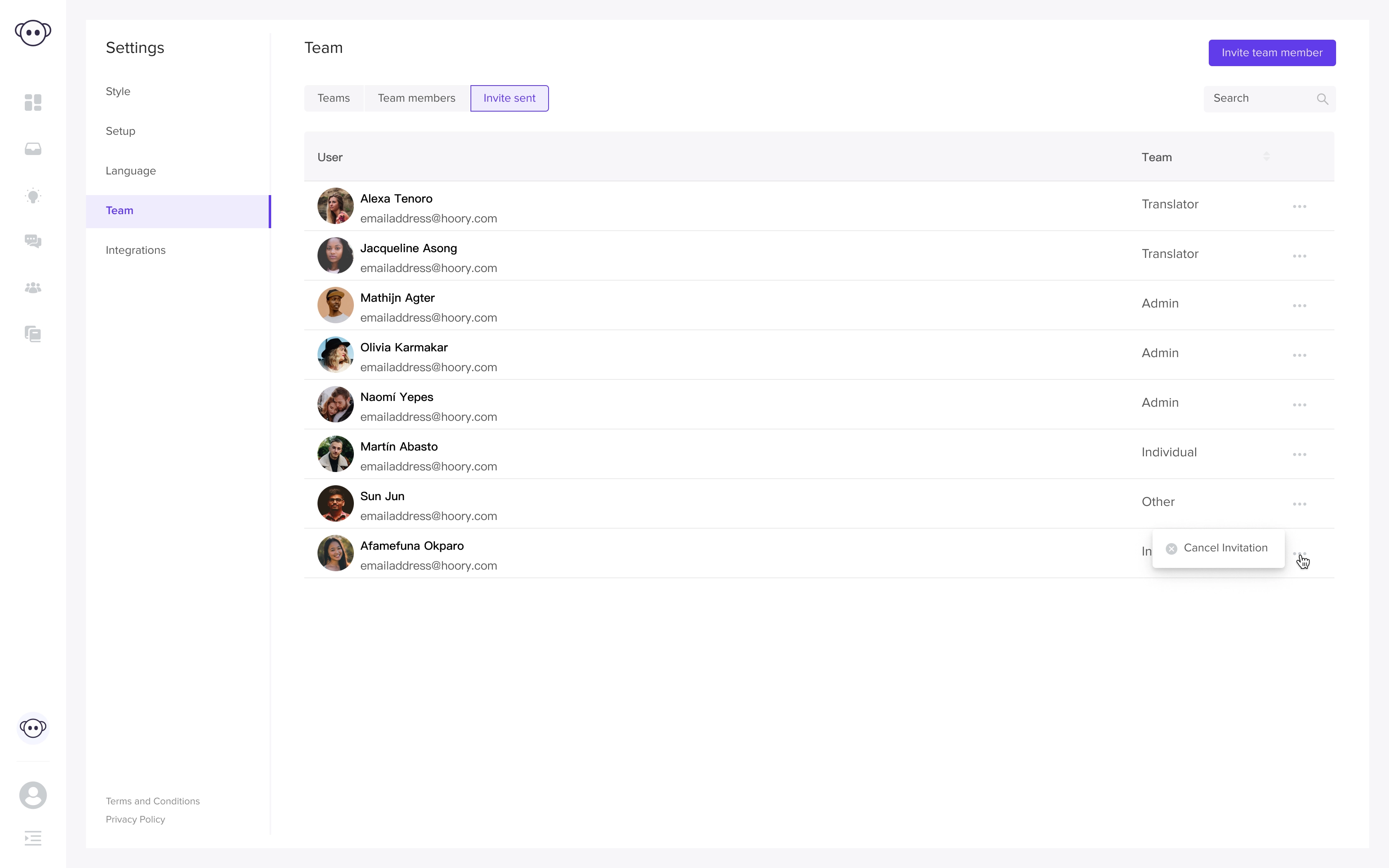 Note that the user won't be able to access the Workspace if you cancel the invitation.

When the invited users accept the invitation and join the Workspace, they appear in the Team members section.
Team Members
In this section, you'll see all your team members, their names, avatars, emails, status (Active, Away, Offline), and the team they are in. If you are eligible to edit teams, you can Delete a team member or edit their permissions by clicking the ellipsis

Inviting a Team Member: Individual and Team Permissions
You can invite your teammates by clicking the Invite team member button in the Teams section. You'll be redirected to the permissions page, where you will be able to add one or multiple emails to invite. Once you add emails, choose permissions from the dropdown: Individual or Team.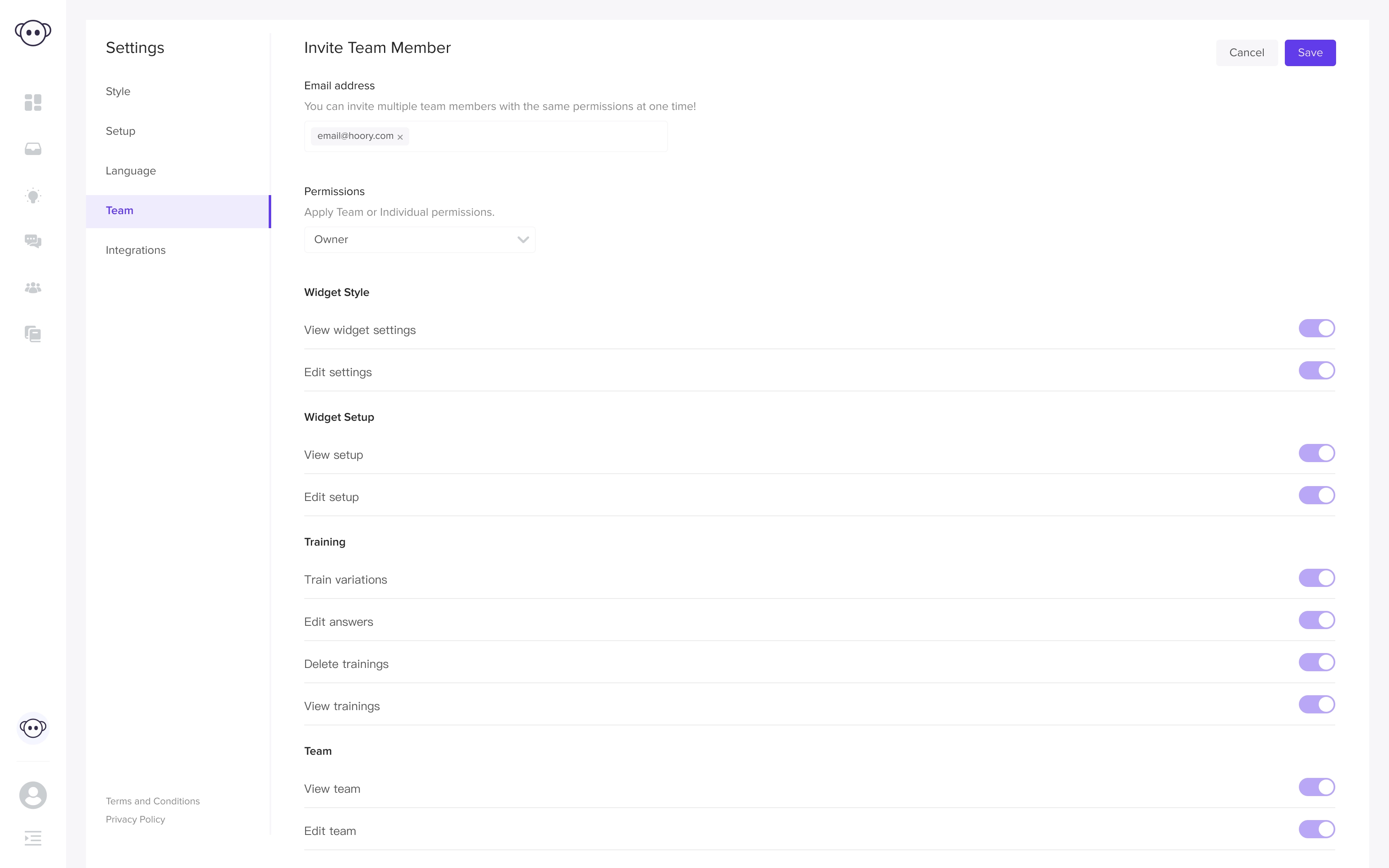 If you opt for a team, pre-defined permissions will be applied. But if you go for the individual, you will be able to apply personalized permissions for the invitees. Choose individual permissions for an invitee by switching the toggles - the same as when you set up a team!

If you have any questions or concerns, don't hesitate to contact our Support team via [email protected].