Published on 26.04.2023
You must have heard about the benefits of virtual assistants and possibly interacted with a few. Or was it a chatbot? Maybe a virtual assistant chatbot? These terms can be confusing, and we can see why. Technology changes fast, and people often don't have the time or willingness to keep up with the ever-evolving advancements. Hence, the confusion.
But if you're in search of the right tool to facilitate business growth or ease your everyday life, it's important to make a clear distinction between the products. (And yes, there is a distinction!)
So, chatbot vs virtual assistant: What's the difference? What are the benefits of each? And which one do you need? Let's answer these questions below.
What Is a Chatbot?
Chatbots are computer programs that conduct automatic conversations with people. They are mainly used in customer service for information acquisition. As the name implies, these are bots designed with the purpose of chatting and are also simply referred to as "bots."
You'll come across chatbots on business websites or messengers that give pre-scripted replies to your questions. As the entire process is automated, bots can provide quick assistance 24/7 without human intervention.
Chatbots have evolved over the years, resulting in two main types of bots: rule-based and AI chatbots. You might also encounter hybrid chatbots that combine the above two characteristics.
Rule-Based Chatbots
Simple rule-based chatbots are trained with predetermined responses to anticipated user questions. They're based on decision trees where both the input (i.e., user question) and the output (i.e., chatbot's response) are pre-scripted.
If you've ever interacted with a rule-based bot long enough, you have probably encountered a situation where it failed to understand your query correctly. The bot might have returned an irrelevant answer or action buttons in an attempt to keep the conversation going. This is not uncommon and occurs when the user diverts from the pre-defined conversation flow.
In other words, you have confused the chatbot with an unforeseen query it wasn't programmed to answer. This is to be expected since basic chatbots aren't designed to find answers independently without prior programming.
Although limited in their flexibility, these chatbots are easy to build, quick to implement, and affordable.

AI Chatbots
As we briefly mentioned, not all chatbots are created equal. AI or smart chatbots take machine-to-human interactions a step further by integrating artificial intelligence. The more advanced technology allows these tools to conduct free-flowing conversations and better recognize the intent in a given context.
A great example can be ChatGPT which can be implemented in almost any chatbot bringing its advanced language processing capabilities to create a more natural and engaging conversation experience. By leveraging its ability to understand and generate human-like responses, the chatbot can easily comprehend user queries and respond in a manner that is both relevant and meaningful. Additionally, ChatGPT can be trained on specific datasets to improve its understanding of industry-specific jargon, customer service scripts, and other domain-specific language nuances.
Here's what AI chatbots use that sets them apart from non-AI bots:
Natural language processing (NLP):

With

NLP

, machines analyze the input text to understand word meanings and relationships and then produce a response in natural (i.e., human) language.
Conversational AI:

As opposed to delivering pre-scripted responses, smart chatbots apply

conversational AI

to decipher the given query and conduct intelligent conversations.
Machine learning:

Machine learning empowers AI systems to learn from existing data, adapt, and continuously improve the output without being explicitly instructed.

Are All Chatbots AI?
The short answer is no, not all chatbots are AI-powered. Although non-AI rule-based chatbots are going out of fashion, they are still in use. If the bot gives scripted answers, doesn't recognize misspellings, and can't divert from a set conversational path, it's most probably the non-AI type. In contrast, there are also AI-based chatbots that are much more human-like in their communication.
What Is a Virtual Assistant?
Virtual assistants (also called intelligent virtual assistants, AI assistants, or digital assistants) are programs designed to help people with daily activities like acquiring information, making calls, conducting research, etc. A virtual assistant (VA) can be used both for personal and business purposes.
Note: The term "virtual assistant" can also refer to a person providing remote administrative assistance to clients. It should not be confused with the AI virtual assistant software, which we'll be referring to throughout this page.
Amazon Alexa, Apple's Siri, Microsoft's Cortana, and Google Assistant are popular examples of virtual assistants that help us with daily chores. A company VA, on the other hand, will assist businesses with HR, marketing, customer support, and other activities.
Companies often implement virtual customer assistants to engage clients in human-like conversations, deliver information, facilitate transactions, and so on. The VA also considers user data (demographics, psychographics, history, and behavior) to offer a personalized approach.
Since virtual assistants (especially personal ones) are so closely integrated into our everyday lives, they lead to privacy concerns among some users. VAs like Siri and Google Assistant accompany us almost everywhere we go and might collect personal or sensitive data. This raises safety issues as users are unsure how well their personal information is protected.

What Technology Do Virtual Assistants Use?
Virtual assistants typically use more advanced algorithms to carry out relatively complex tasks that chatbots don't perform.
In addition to the artificial intelligence elements implemented in AI chatbots, sophisticated VAs also employ the following:
Speech recognition:

Virtual assistants often incorporate speech recognition technology to convert spoken language to text and understand voice-activated commands.
Computer vision:

This AI technology enables computers to extract information from visual data inputs like images or videos.

Computer vision

is present in VAs that can identify faces, objects, text, etc.
Deep Learning (DL):

DL is a sophisticated approach to machine learning that uses artificial neural networks — logical structures modeled after neurons that identify common patterns in data.
Augmented Reality (AR):

AR software overlays 3D objects in a real-world environment to create an immersive visual experience. Dell famously uses an AR assistant to give users instructions on assembling devices.
Emotion AI:

Artificial emotional intelligence or

emotion AI

analyzes, understands, and simulates human emotions. Machines are trained to detect micro face expressions or voice inflections, linking those to a specific emotional state.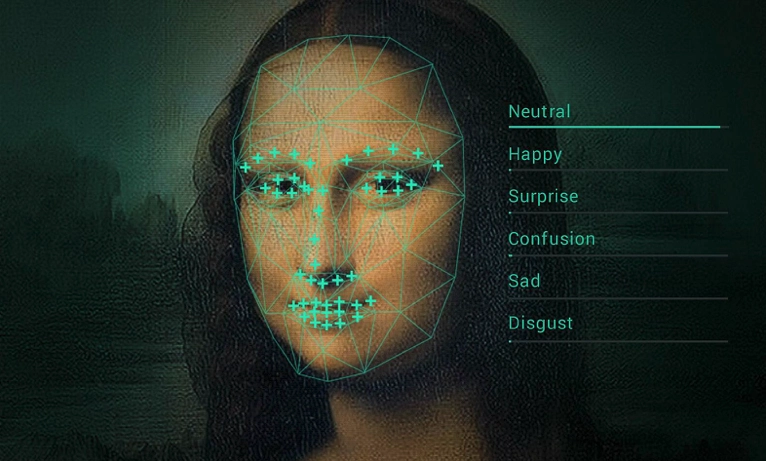 Source: Medium
Chatbot vs Virtual Assistant: What's the Difference?
When discussing the differences between chatbots and virtual assistants, several aspects need to be addressed, which we'll explore below.
Different Technologies Are at Play
The chatbot vs AI comparison isn't always fair, as some bots employ artificial intelligence. A rule-based chatbot can only handle pre-defined queries, but that's not the case for AI-powered bots.
While chatbots are capable of varying degrees of complexity, virtual assistants consistently operate on an advanced level. Conversational AI, machine learning, and NLP are at the core of virtual assistants. Besides those, many VAs also use speech recognition, computer vision, deep learning, etc.
Thanks to advanced technology, VAs can identify semantics, context, sentiment, and other nuances that are integral to human communication. As a result, VAs understand natural language queries with much more clarity and yield more accurate outcomes. As they gather information from each interaction, virtual assistants also learn about the user to provide more personalized responses in the future.

Core Functionality Varies
One of the key elements in the intelligent virtual assistant vs chatbot comparison is functionality. And functionality is determined by the need a specific program addresses.
A chatbot's main mission is to tackle one specific need for a large number of people. Most often, it's handling the basic communication between businesses and customers. With this in mind, it's easy to see why a typical chatbot's capacity is limited to simple conversations.
Virtual assistants, on the other hand, are meant to take things further. Their purpose is to assist us with a range of recurring tasks, such as taking notes, making calls, booking appointments, reading messages out loud, etc. A core differentiator is that VAs are able to perform actions and carry out research on their own.
Choosing the Right Tool for Your Business
There are no winners or losers in the chatbot vs virtual assistant game. It all comes down to deciding which one best fits your demands.
The first and most obvious decision to make is whether you need a personal virtual assistant vs a customer service/business assistant. The former will be your best choice if you want to increase personal productivity, organize daily activities, and accomplish small tasks faster.
A chatbot will be a suitable tool if your goal is to resolve simple customer queries around the clock. If your business needs a more potent tool to facilitate operations and enhance customer communication, a virtual assistant will benefit you the most.
VAs are designed to engage users in more human-like, personalized conversations, collecting insights into customer behavior. They can also help to organize internal business activities as well as collect, preserve, or share institutional knowledge.

Chatbot vs Virtual Assistant: The Verdict
Any kind of virtual tool that allows for automation will help you reduce manual, repetitive work. But as the options are plenty, you need to dig deeper to find the software that will best match your needs. Chatbots and virtual assistants have stark technical and functional differences as well as benefits specific to each tool.
If you're looking for an AI assistant to improve your customer experience, provide high-quality support, and gain insights into your user base, Hoory is here for you. Click the button below to discover more!
Frequently Asked Questions
What is a virtual assistant chatbot?
You might come across terms such as "virtual assistant chatbot, "virtual assistant bot," or "chatbot assistant." These are simply combinations of the two distinct programs and don't accurately reflect either. Chatbots and virtual assistants are different tech products; therefore, their names shouldn't be intermixed.
Is Siri a chatbot or virtual assistant?
Although Siri can answer questions similar to a chatbot, its scope of functionalities is much wider. It can schedule events, set reminders, search the web, turn on the lights, and perform other tasks that put it in the category of a personal assistant.
What is the difference between AI and virtual assistants?
AI (artificial intelligence) is what powers virtual assistants. It allows machines to replicate human intelligence and perform tasks like a human would — e.g., organizing, scheduling, conversing, etc.