Increase customer loyalty with an AI-Powered Assistant that understands intent, provides fast and relevant answers, while uncovering insights into customer behavior.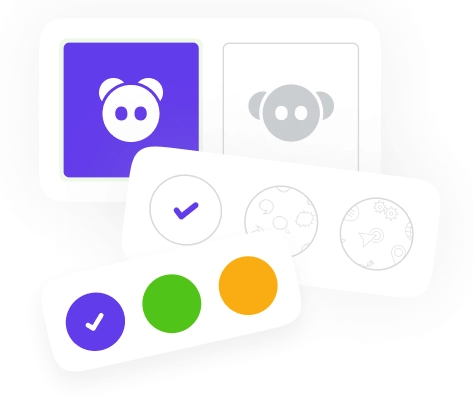 Style Hoory to match your brand identity by naming your widget, choosing one of the many avatar options and setting up the right color scheme.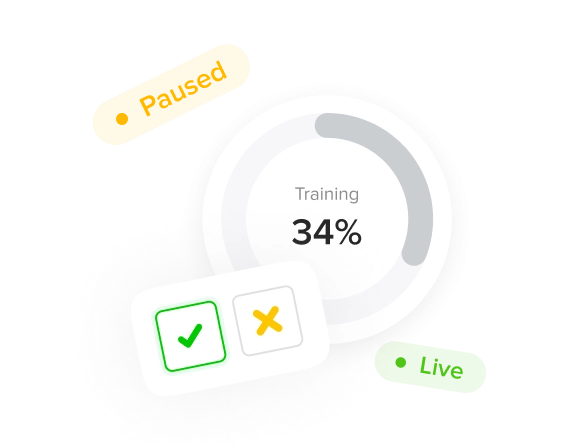 Train your Assistant to respond to trending customer questions with custom answers through an intuitive all-in-one dashboard.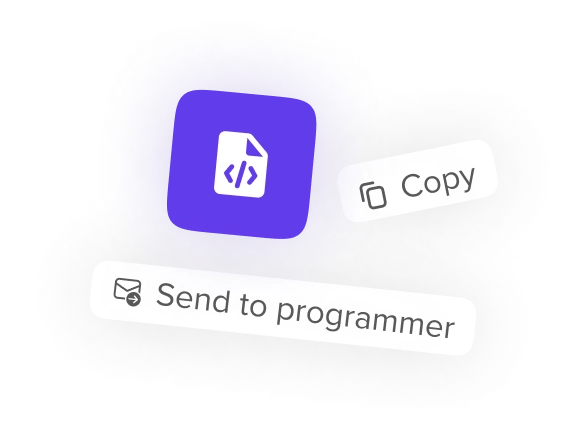 Embed your Hoory Widget into not only one but multiple websites, using an already-provided code.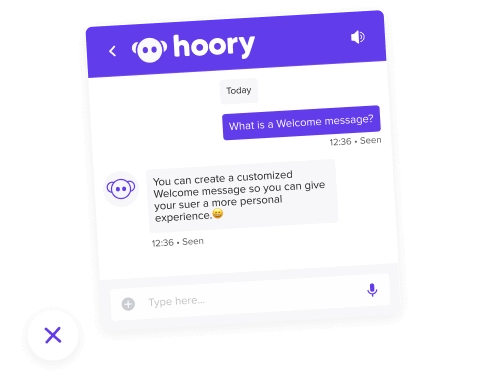 Collect Data and Share Knowledge
Collect information about your users and share knowledge with them for a more personalized experience.
Enjoy 14 days of full access to our unique features.
Thanks to Hoory's smart Inbox, your staff can easily take over conversations and interact with your customers. Here, you can track, filter, and prioritize interactions and gain useful insights into user behavior.

Launch the Knowledge Base and have Hoory quickly crawl your website to learn from its content. Your assistant will use the data to provide relevant answers to untrained questions, thus saving you time.

Train your assistant to answer frequently asked questions in your brand's tone of voice. Hoory uses AI to recognize contextual and linguistic similarities, cluster questions based on intent, and understand misspelled words. Now, that's smart!

Shape your AI customer service as a team! Invite team members to your Inbox to chat with customers directly, create special teams with specific tasks, and easily manage individual permissions.

Give your Widget its own look to match your brand style. Custom-pick your AI assistant's name, select a color scheme, change your assistant's gender, or choose a pattern for the background. Be as original as you want!

Make your interactions more enjoyable and effortless using the speech recognition feature. With just a single tap, convert speech to text and vice versa to talk to Hoory or play received messages as audio.

Get an overview of your entire customer base in the People app. Access and manage all interactions with end-users and instantly locate any information with advanced search. View customer profiles and activity, create audience segments, and initiate conversations right from the app.


Multilingual Conversations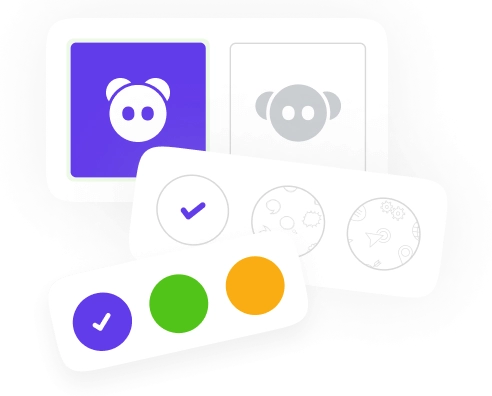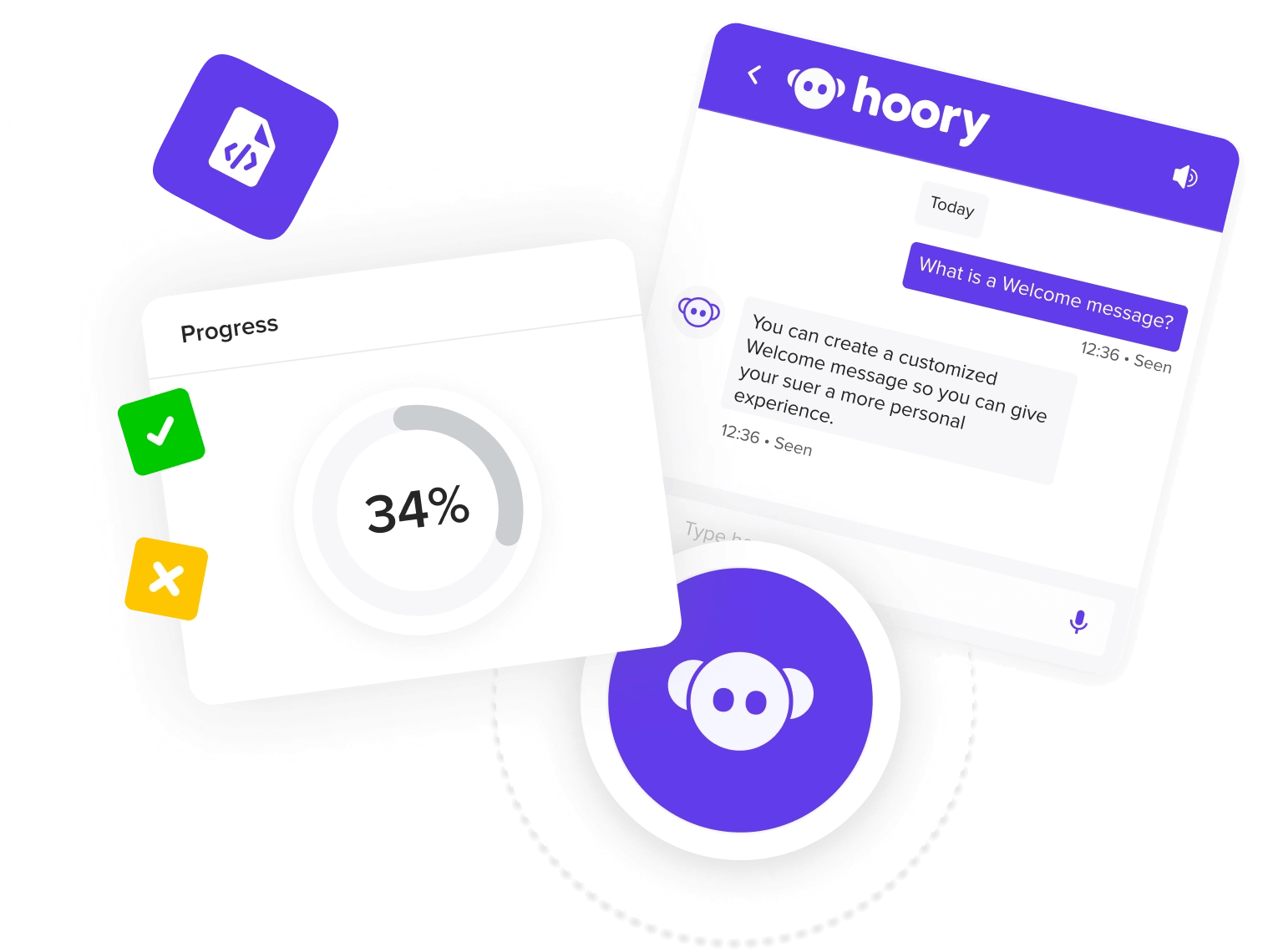 Delivering Better
Answers and Faster
Resolutions
Using its Training and Knowledge Base features, Hoory understands what your customers need. Thanks to Artificial Intelligence, it accumulates relevant knowledge and shares it to resolve customer queries instantly while helping you maximize customer loyalty with minimal human intervention.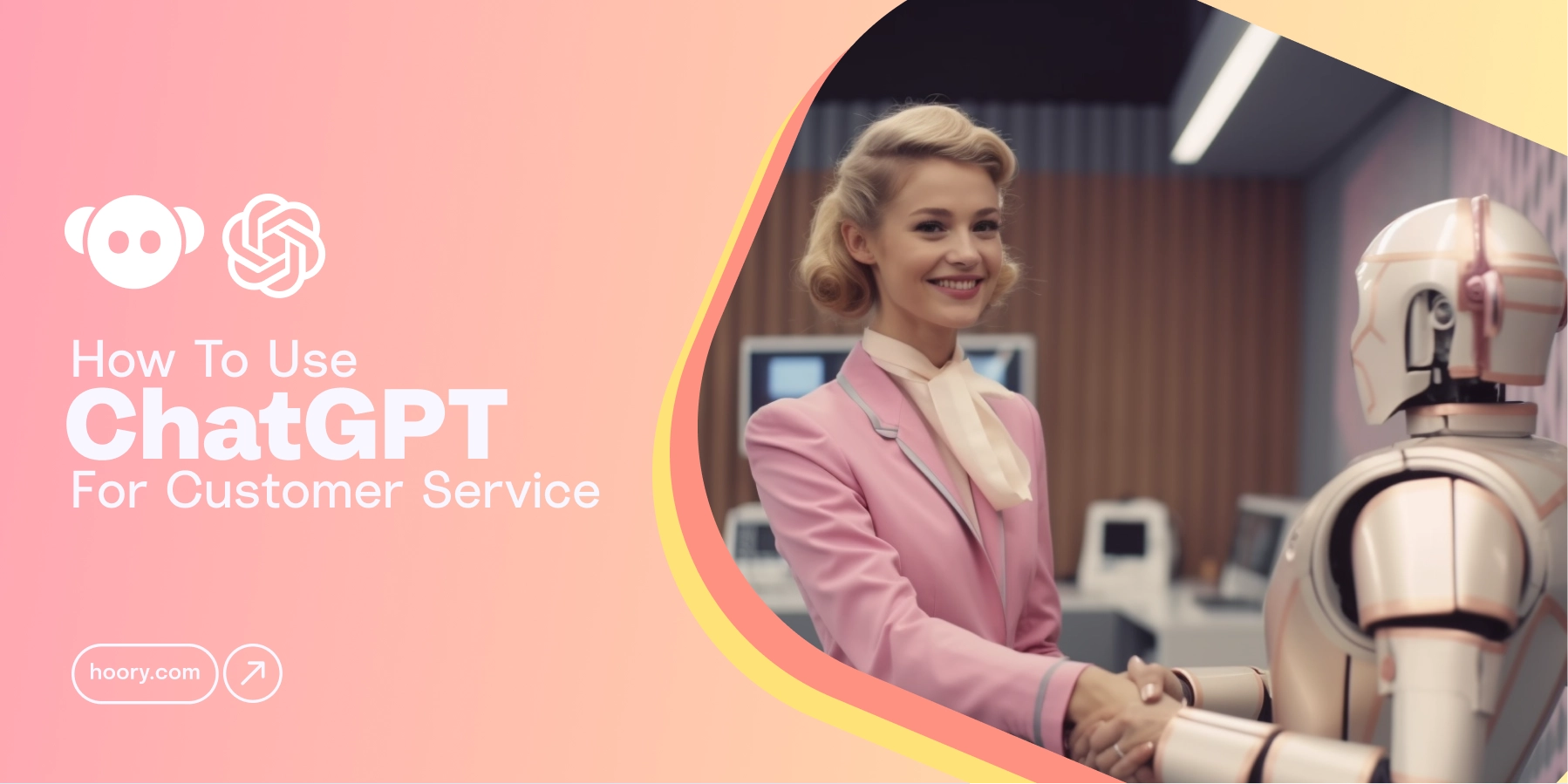 Use ChatGPT to achieve higher efficiency in customer service. Scroll through to discover its ins and outs, pros and cons, and decide its effectiveness for yourself.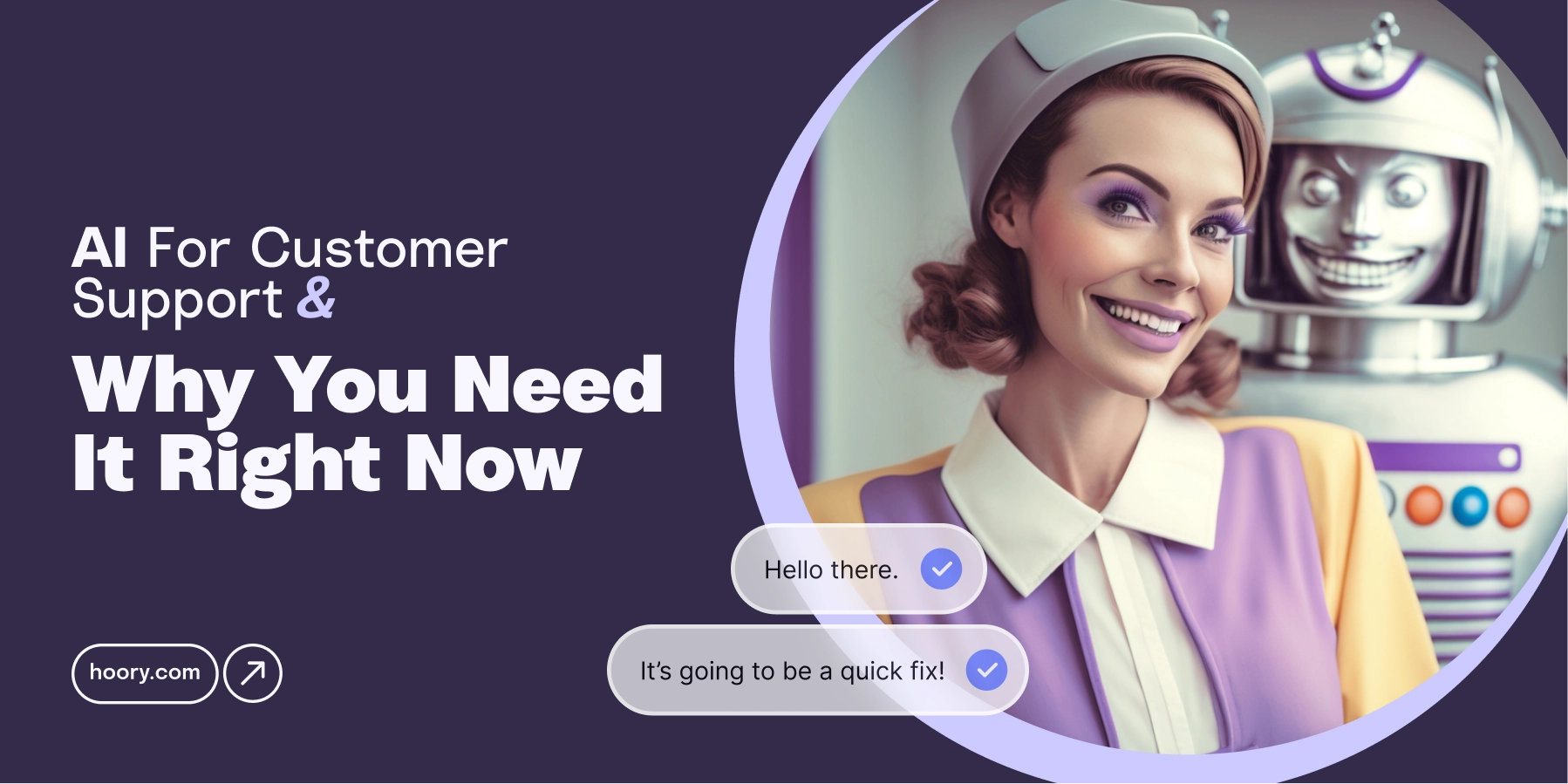 It's time you turn on the saving mode and use AI-powered customer service solutions for your business. To understand the why and how of this process, go on reading.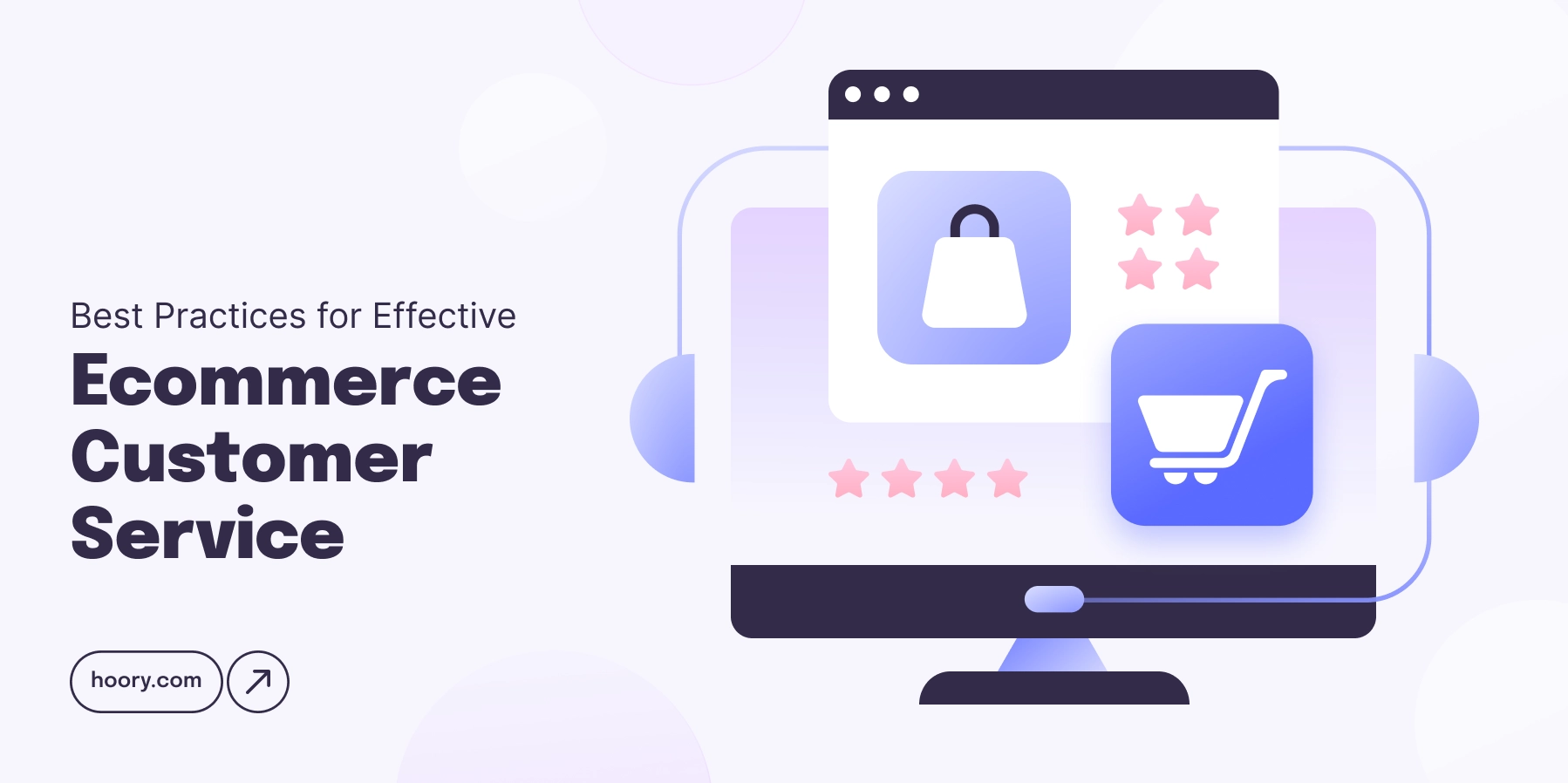 You have customers, we have tips to increase customer satisfaction! We have collected the ultimate guide to best practices for effective ecommerce customer service.