Increase customer loyalty with an AI-Powered Assistant that understands intent, provides fast and relevant answers, while uncovering insights into customer behavior.
Custom-change your Widget's color, background, and name it to match your preferred style and brand tone.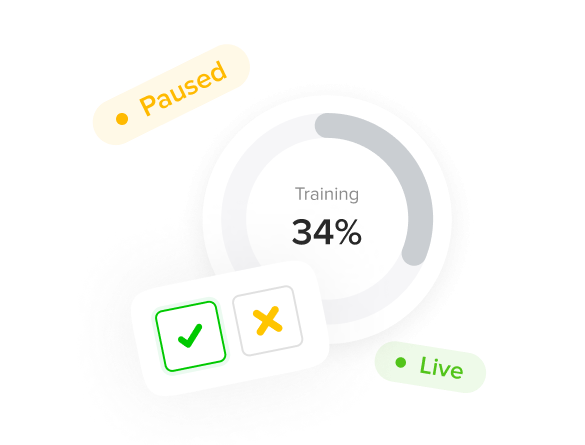 Train your Assistant to respond to trending customer questions with custom answers through an intuitive all-in-one dashboard.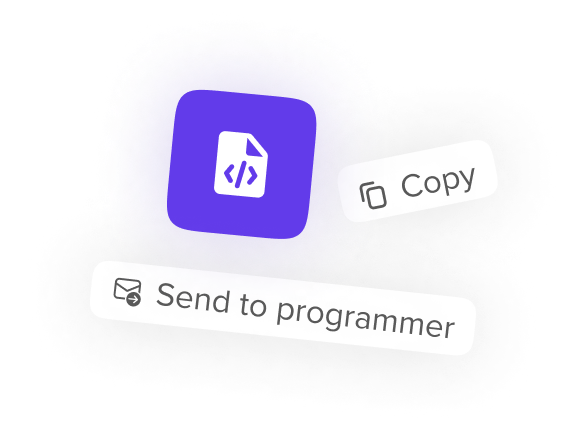 Embed your Hoory Widget into not only one but multiple websites, using an already-provided code.
Collect Data and Share Knowledge
Collect information about your users and share knowledge with them for a more personalized experience.
Enjoy 4 months of full access to our unique features.
Thanks to Hoory's Smart Inbox, your staff can easily take over conversations and interact with your customers. Here, you can manage all conversations taking place between customers and your Assistant, or human agents - filter conversations, prioritize, create user profiles, and gain behavioral insights. Gain valuable knowledge to grow your business, understand customers, and provide faster and better answers to their queries.

Want your widget to have its own look? Or make it match the tone of your brand? With Hoory, you can custom-pick your assistant's name and default language, choose between 7 different color schemes, make your widget female or male, and pick a pattern display for your widget's background. Be original, create an assistant in the style you prefer!

Anyone from your team can have access to Hoory! Enlist your customer support agents or your brand marketing teams so they can train your assistant to respond to questions with the answers that match your goals, or access your Inbox to chat with your customers directly. You can create special teams with specific tasks or you can even give each team member individual permissions to access Hoory's different features.

Hoory understands customer intent. This means that it uses complex AI patterns to understand what your customers are asking for and finds the best answer. Hoory looks for contextual and linguistic similarities and can even recognize questions with phrasings it hasn't been trained to answer. Not only that, Hoory can answer open-domain questions that don't refer to your service or product. Now that's smart.

Multilingual Conversations
Delivering Better
Answers and Faster
Resolutions 😎
Using its Training and Knowledge Base features, Hoory understands what your customers need. Thanks to Artificial Intelligence, it accumulates relevant knowledge and shares it to resolve customer queries instantly while helping you maximize customer loyalty with minimal human intervention.
Conversational AI is what powers conversations between humans and machines, but there's so much more to this fascinating technology. Let's explore it in more depth!
Hoory's participation in the Berkeley SkyDeck was an experience full of new connections and friendships, insightful workshops, and many wonderful memories. Read about our latest trip to the US!
As an essential part of any business's data management strategy, data profiling helps you organize and assess your data. Learn more about what data profiling is, its benefits, examples, and tools.