Maximize Customer Loyalty with Minimal Human Intervention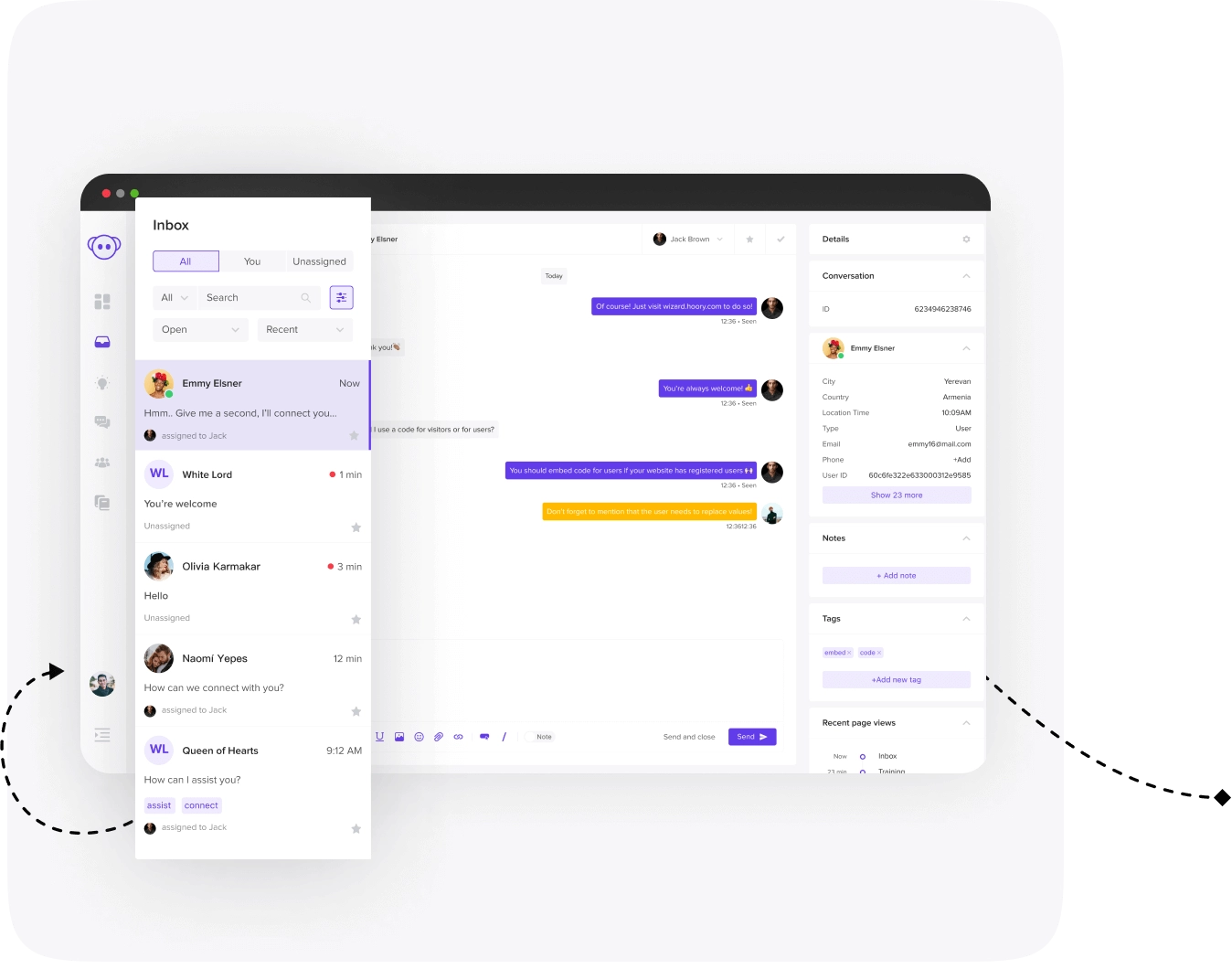 Keep track of all conversations with your customers.

See how your customers interact with your Assistant.

Access data about your customers, including name, gender, email, location, etc.

Take over conversations from your AI Assistant

Filter conversations based on tags, notes & priority users.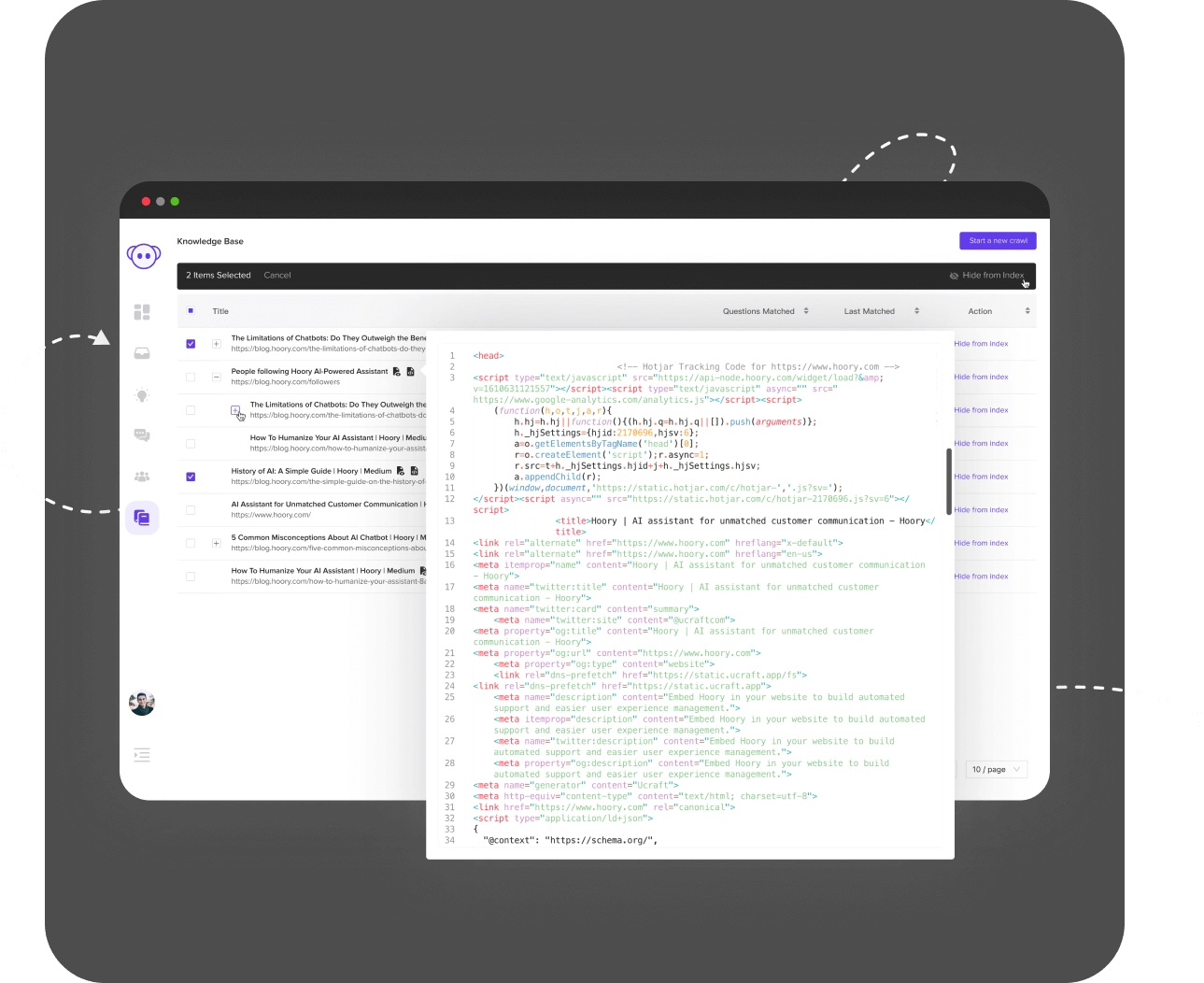 •  Launch the KB and have Hoory
   crawl your website. 
•  The KB will use this data to provide
   appropriate responses to untrained
   questions instantly.
•  Save yourself and your customers           valuable time.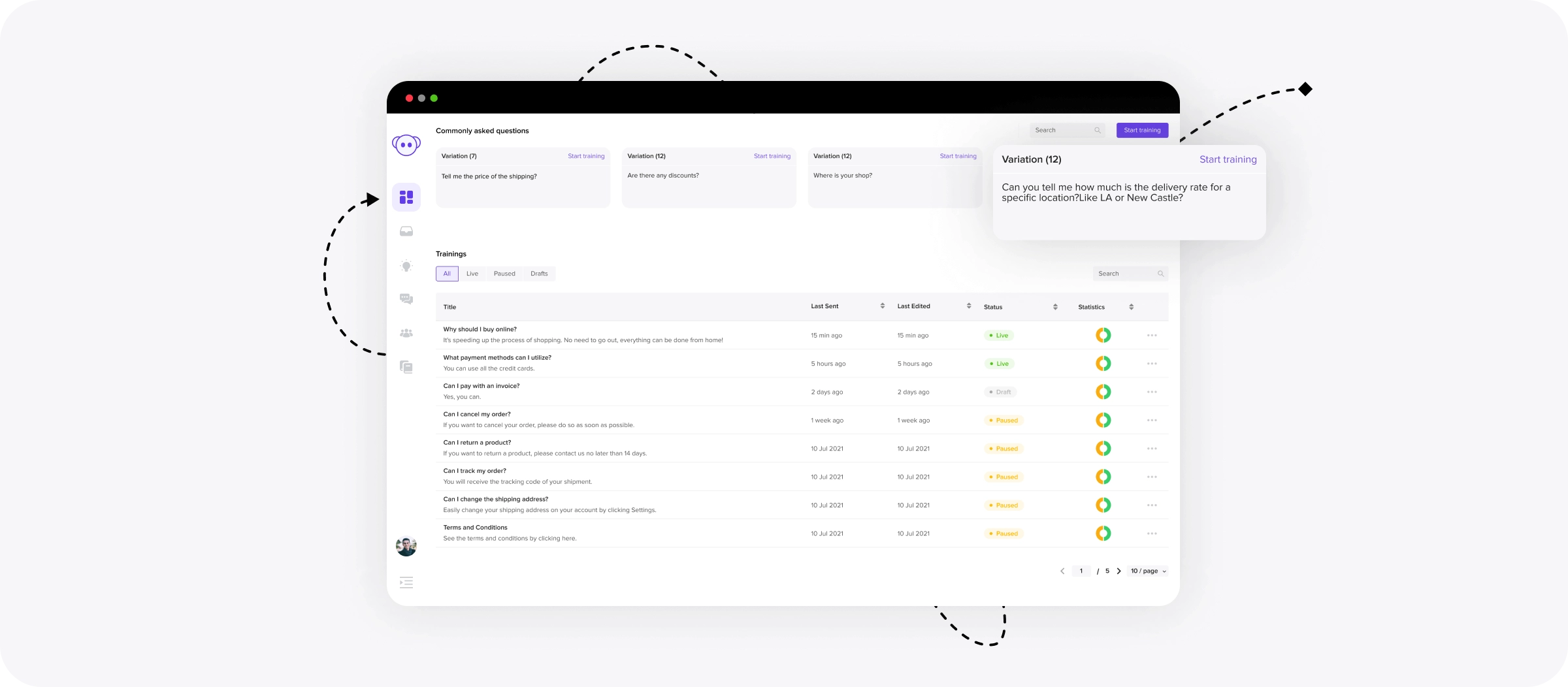 Teach Hoory answers to anticipated customer questions in your brand's tone.

Have Hoory cluster unfamiliar questions into intent groups.

Identify and address high-priority questions while observing customer behavior.
•   Enlist your customer support agents or            your brand marketing teams to train your
    AI Assistant.
•   Give each team member specific                        permissions to train Hoory however you          see fit.
•   Bring your team together and create                better interactions with your customers.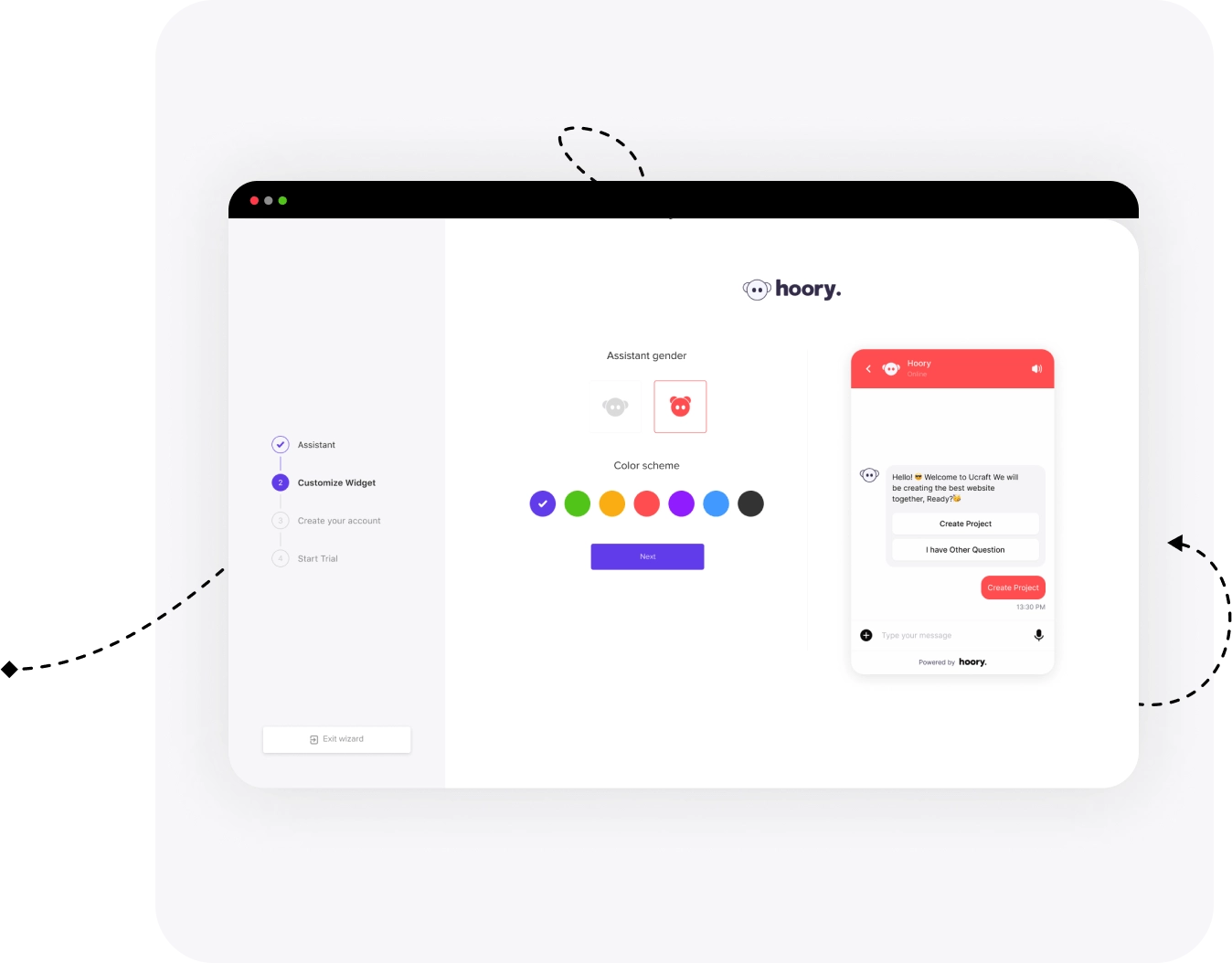 Custom-change your Assistant's 




- Color




- Gender




- Background


- Name


Train it default greetings and answers to specific questions in your brand's tone:




-  quirky and funny, or serious and mature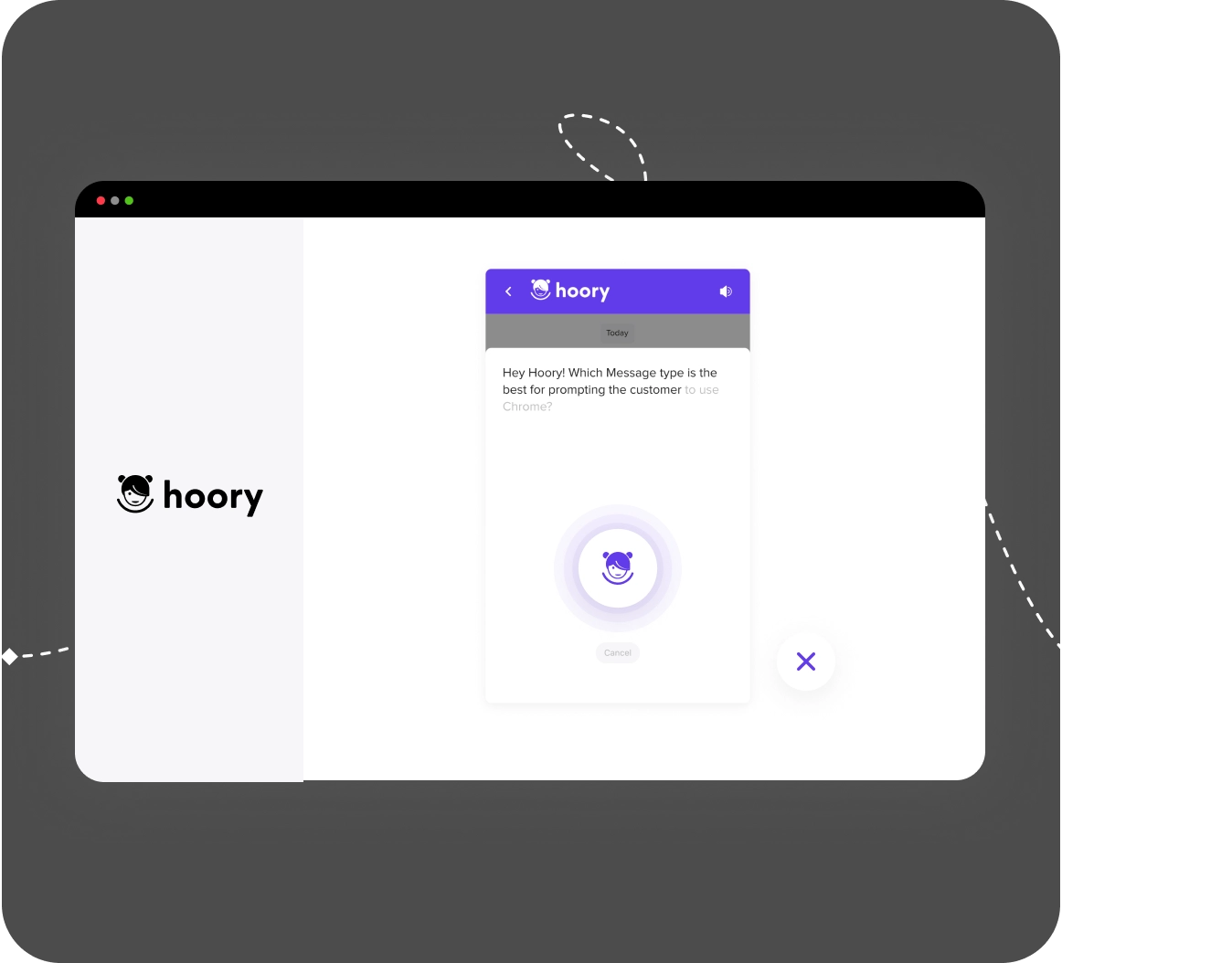 Communicate Through Speech
Interact with Hoory effortlessly through voice




Send voice commands via the Widget

Play any received message as audio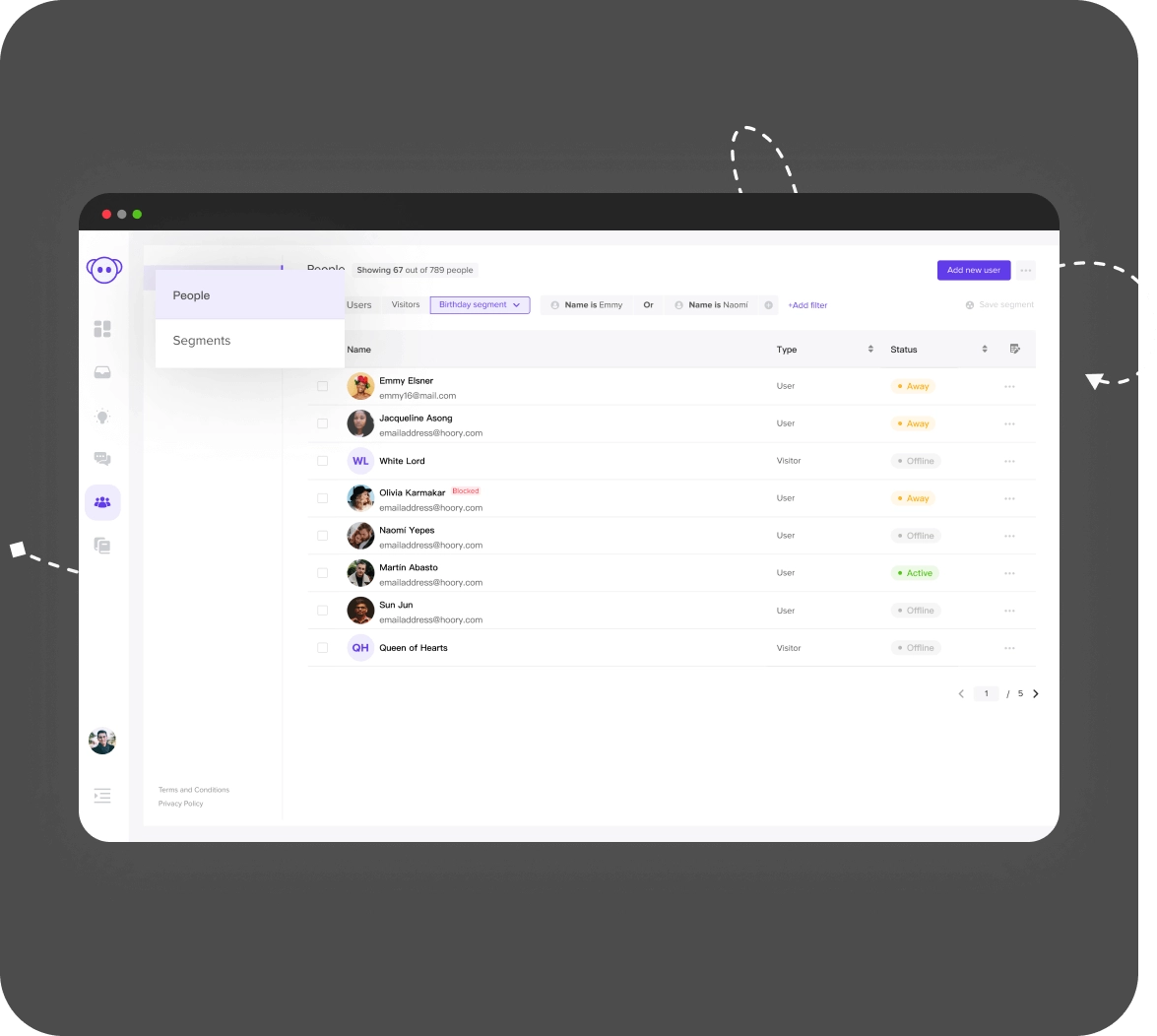 Instant Access to Your User Base
•  Access and manage all interactions with          customers
•  Easily find information using advanced              search
•  View user activity and initiate                             conversations right from the app