Published on 10.11.2022


So, Who Are Millennial Consumers?


As a collective, many older generations consider millennials to be self-involved individualists with poor spending habits. But on the contrary, most millennials are cognizant of many social concerns, including political, economic, and environmental issues, all of which influence how they handle their money.
As it stands, a growing majority of millennials possess little more than $1,000 in the bank at any given time, so the decision to spend their income does not come easily. This is the first big revelation for most older folk, but millennials subvert expectations in many more ways.


What Makes Millennials Different as Consumers?




Compared to previous generations that benefited from a booming economy, millennials are faced with a more challenging economic gauntlet. Some of the competing factors which make their economic situation an uphill battle include:
A limited job market lacking in upward mobility opportunities and raises, thanks to older demographics stalling retirement.

Recession-level cost of goods and services, cutting into their spending power for big purchases, investments, or the starting of businesses.

Higher amounts of debt, thanks to the inflated price of college tuition (and insidious interest rates), meaning less money to put back into the market.
This is just an inkling of insight on why millennials behave the way they do financially. Let's take a look at some habits and statistics which provide more insight into how they spend their money.


Top Millennial Spending Habits (With Statistics)
1. Millennial Buying Power Is $2.5 Trillion USD
It's true that millennials have less-than-ideal spending power in today's economy - but that doesn't mean the number is zero! In fact, because of their limited circumstances, most millennials spend conservatively and strategically, estimating a total of $2.5 trillion dollars across their generation.
According to that same financial survey by YPulse, the most common expenditure is food, whether it's in the form of groceries, take out, or dine-in.


2. Millennials Practice Conservative Money Habits
Many millennials will dive into adulthood with a clear understanding of what it means to earn - and spend - a dollar. Most in this generation will remember the 2008 financial crisis and have experienced a decades-long recession in the aftermath. These financial issues either affected them directly or affected their trust of the economy.
Further, most have pursued college and thus collected a variable amount of debt depending on their circumstances, leaving them with unimpressive finances. Sources estimate over 76% of millennials carry some form of debt.
3. Millennials Base Their Spending Decisions On Customer Service
It goes without saying that millennials expect a higher caliber of customer support for any product or service they purchase. If brands want to attract and retain new patrons, they have to remain steadfast in providing immediate support when inquiries drop in.
Of course, in these circumstances, businesses can optimize their customer service by implementing AI-powered automation through a chat feature, so that less strain is put on their human representatives to be constantly available. To optimize this support, we can recommend our own AI, Hoory, to fill that role.
If evolving brands seek to keep their customer base and expand into new territory, they have to meet the standards of millennials. By extension, Gen-Z as well.


4. Per Year, Millennials Each Spend Roughly $47K


Millennials, despite the sometimes-bleak outlook of the world, still make room for more personal spending plans - emergency expenses, retirement funds, as well as more whimsical, day-to-day expenses. Nearly fifty thousand dollars per individual is nothing to sneeze at, especially if businesses intend to build a new generation of potential patrons.


5. Millennials Prefer Online Shopping
Ever since the turn of the century, technological developments have rapidly changed how our society functions, especially when we consider the advent of the internet. In fact, millennials are known to be the first generation where technology played a role in their upbringing.
While the spending habits of millennials used to resemble that of older generations in practice (such as preferring brick-and-mortar stores), tides have since turned. In the aftermath of the COVID pandemic, most millennials now prefer online shopping and are twice as likely to use online payment apps compared to older generations.
Of course, this doesn't mean businesses should forgo the physical storefront, but instead evolve their brand so that both options are available. Best case scenario, these businesses can make them support one another, such as with online support for brick-and-mortars, or in-store pickup for online purchases.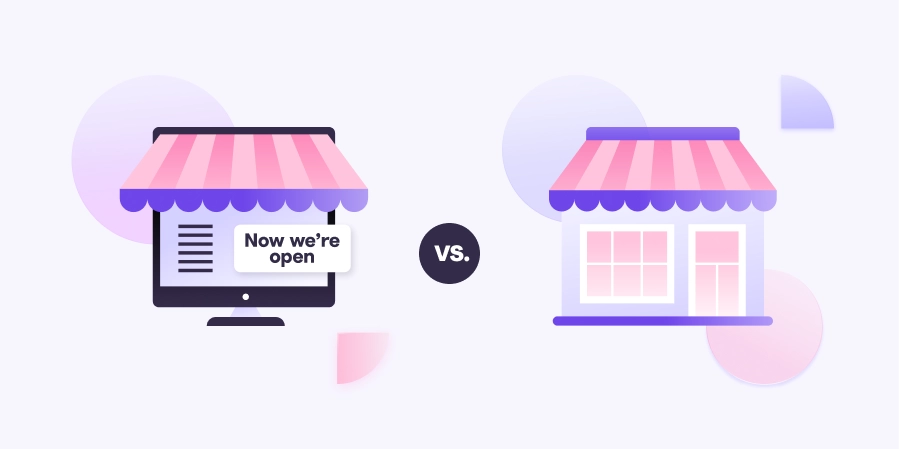 Brands that adapt to an online environment see more millennial patrons.
6. Millennials Are Socially Cognizant
Many of the spending habits millennials develop are based on their awareness of, and sympathy to, various social, economic, and environmental concerns. As such, this generation will favor brands that match their values.
Many outsiders may consider these decisions emblematic of a "cancel culture" if brands don't live up to a millennial's standards, but most of these decisions are made privately. As an example, nearly half of millennial spenders inform themselves on matters of environmental concerns, but not all millennials are vocal about these nuances.

7. Millennials Are Less Receptive to Online Ads
Advertisements are incredibly important to keeping a business up and running. Whether it's a brick-and-mortar store or an online storefront, brands need to consistently get their name and product into the public eye. Given that most younger generations are tapped into social media all the time, marketing on the web is commonplace.
But a fair portion of millennials are resistant to the idea of seeing or listening to advertisements. According to Civic Science, nearly fifty percent of millennials use ad blockers on a computer, too, meaning brands have less visibility overall.
But not all hope is lost on this front! Businesses can strategically circumvent millennial ad blindness by targeting more relevant platforms, making their ads interactive, and favoring an "authentic" presentation over a "polished" one. These strategies can make the millennial and Gen-Z demographics more likely to patronize a business.
8. Millennials Prefer Social Media Recommendations
While traditional advertisement may receive mixed results among a young generation, other forms of marketing have proven successful. According to one study, millennials are 54% more likely than older demographics to purchase a product recommended by an online influencer.
When younger generations personally curate their social media feeds, it means they like and trust the influencers' style, opinions, and recommendations. By sponsoring influencers, brands can rely on the credibility of the individual to make potential buyers trust them.


9. Millennials Value Privacy When Purchasing
The internet can be a wild place, and under most circumstances, millennials are likely to hesitate when a website asks for their personal information.
In fact, 77% of millennials have expressed worry over companies taking and using their personal information, according to Clever. This comes with a fairly straightforward solution, however: transparency. If companies clearly ask for access to data and plainly indicate how this data will be used, visitors may be more receptive.
10. Local Goods Are Better Than Mass-Produced
In efforts to support the local economy and spend consciously, 60% of millennials claim they make an effort to shop locally. Younger generations have become increasingly aware of the negative effects that mass-produced brands have on local communities. Seeing small businesses thrive is rewarding, compared to shopping at ostensibly soulless megacorporations.


11. Big Companies With Strong Ethics Are Applauded
If large businesses and brands convey to customers that they treat their workforce with respect and pay them fair wages, goodwill can be earned. This doesn't contradict our last fact on the list, however.
Rather, if a company can overcome expectations and show a strong ethos, onlookers are more comfortable becoming patrons. They will not be viewed as soulless or without strong values. For example, millennials are more willing to patronize big businesses if they supported their employees during the pandemic.


12. Millennials Prefer Omnichannel Support When Making Purchases
In a fast-acting world, millennials favor flexibility and accessibility when it comes to customer support. In brief, omnichannel customer service is when a brand or service provides multiple platforms that a customer can contact them through. This can be via an app, a blog, or a live chat, among others.
The versatility of omnichannel support isn't simply that there are multiple avenues that a customer can pursue to receive support. "Omnichannel," rather, means these various platforms are interconnected and will share information. This flexibility allows for more intuitive customer service, meaning happier millennials.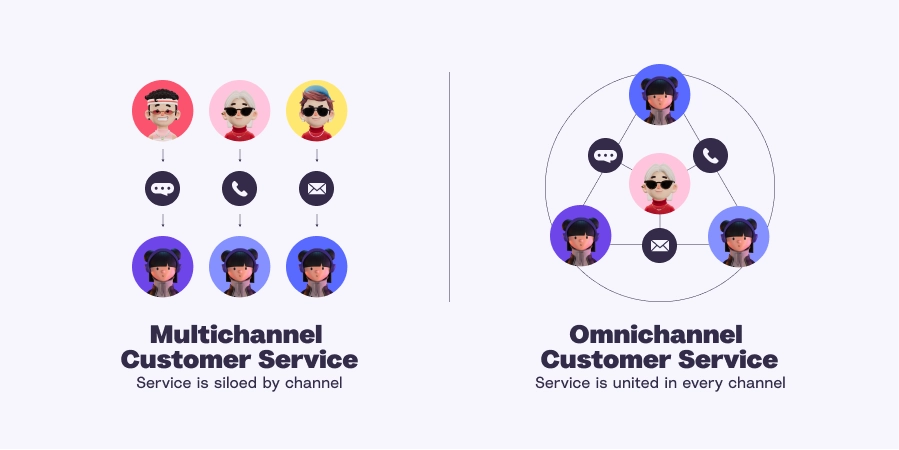 With an omnichannel network, customer support is connected across all platforms
In a competitive market, millennials are more likely to spend on businesses that are easily accessible to them over brands which lack compatibility.


13. Millennials Opt In for Perks
In efforts to make every dollar count, millennials know more ways to save money than just finding discounts. They are incentivized to make purchases when any (or multiple) perks are on the table. Free shipping, reward programs, and loyalty points are some of the most popular ways to make a millennial interested in a brand's product.


14. Millennials Favor Experiences Over Material Goods
Based off observed spending habits, millennials tend to prefer spending their money on experiences, such as travel. Accruing wealth is of course important for most people, and retirement is often a relevant goal. But many millennials prefer enriching their lives with activity and memory.
In fact, millennials are reported to spend more on travel than any other age group. Keep in mind, however, that "experiences" can also mean other things, such as going out to eat, seeing movies, or pursuing hobbies.
Wrapping Up


In this list, we explored how millennial spending habits are dramatically different compared to older generations. Furthermore, we identified how millennial spending power will become a priority as society grows and changes. Their habits and preferences are important for companies to consider as they evolve for a modern generation.