Published 29.09.2022
When it comes to customer service automation, many businesses still have a lot to learn about what this technology can actually accomplish. Sure, we understand that automation may improve our workload efficiency, but without a vision for how this technology can apply to your business model, you might feel left in the dark.
You might be asking, what is customer service automation, how can it improve my business, and where should I look to find the right software for me? Luckily, this article is here to help you sort through all these concerns.
What Is Customer Service Automation?
The first question is as the title says: what is customer service automation? In short, automation is a process that lessens the need for human interaction when it comes to customer inquiries.
Of course, customers are a company's most valuable asset. Maintaining a front line of representatives to provide customer assistance is incredibly important, not only to resolve the client's needs but also to build the business's rapport.
By automating that process, businesses can reduce the number of human agents necessary to represent their business's touchpoint. For your team, this means more time can be allocated to other more significant tasks.
In today's fast-moving world, automation in customer service is a remarkable and necessary innovation. For the unfamiliar, however, lessening your human representation sounds contradictory to the act of customer assistance. How can a piece of software acceptably mimic a knowledgeable, friendly person, after all?
Fortunately, with today's advancements in AI-focused technology, embedding an AI-powered virtual assistant means you'll be hiring an agent with sophisticated language processing and problem-solving.
Gone are the days of robotic, unresponsive voice recordings on the phone. Customer service automation software is consciously designed to be receptive, positive, and productive without fail. Among an excess of other benefits, removing the possibility of human error is incredibly lucrative.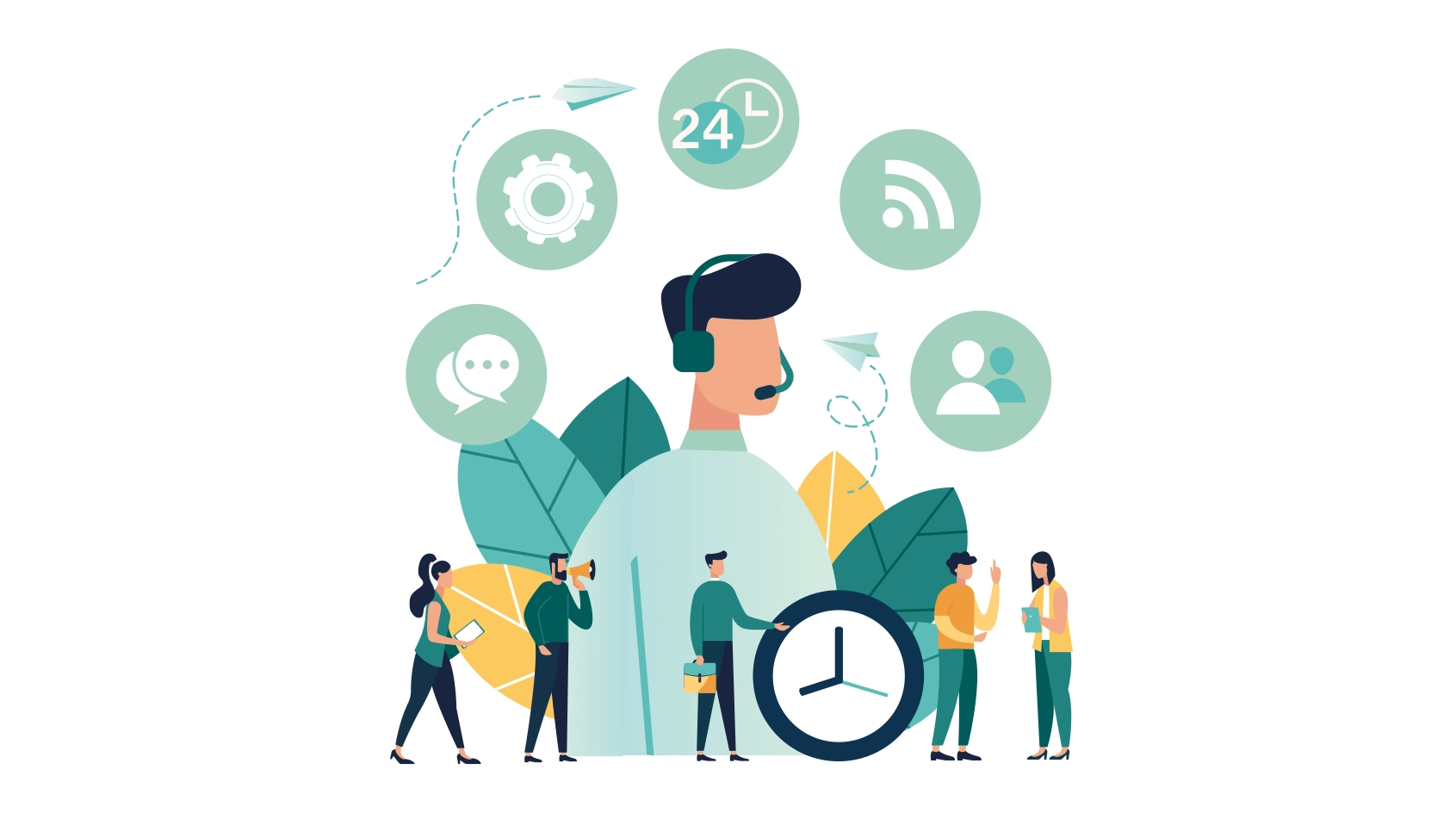 AI customer service agents always maintain high morale and efficiency.
Source: Helpjuice
Benefits of Customer Service Automation
After learning how to define customer service automation, you may still be unsure whether this technology is beneficial to your company. While the transition from a human assistant to an AI assistant may not be noticed by your customer, the internal perks stack up quickly.
As this article has already mentioned, implementing AI in customer service will help optimize workflow. With AI automation, your team spends less time paying attention to menial or routine tasks and instead spends more time on special concerns or projects. But this is just the start when it comes to robotic process automation for customer service.
Let's check out what other benefits are attached to automation.
Customer Service Is Now 24/7
Hiring employees who rotate around a work schedule to greet customer queries can be tedious. Try as we might, not all hours of the night can be reasonably covered by a team of responders. Or when this is attempted, it means coordinating three eight-hour shifts across 24 hours, which can cost a lot of money.
By choosing AI automation to fulfill these repetitive tasks, businesses can guarantee their customers receive excellent service without hesitation. In these cases, automation ensures that morale is always high, that information is always accurate, and that customers receive feedback instantly.
Customer Service Is Cost-Efficient
Hiring a team of people to stand by for a customer to show up can be costly. But with today's advances in tech, embedding an AI assistant can save a business a sizable amount in expenses.
Let's not get it confused, though. Human customer support is vital for any company to succeed, and completely eliminating real-world agents is not what we mean by "cost-efficient." This would be counterintuitive because it's important to have human representation available whenever possible.
Rather, automation is cost-efficient because it takes over those automatic, repetitive tasks that take up a lot of time. For your human agent, this means their time is instead spent on more meaningful customer interactions, making each hour spent more valuable.
Additionally, saving all this time via automation means businesses also save money because they require fewer human agents to represent their business's touchpoint. AI-power assistance can fill in the gaps.
Advanced Problem Solving and Delegation
Similar to AI's ability to avoid human error, choosing the right AI-powered assistant means embedding an entity that recognizes the more complicated issues. If a customer's query isn't solved even after the virtual assistant runs through its knowledge database, steps can be automated to direct that customer to the correct human representative.
Under these circumstances, your team will still need to interact with clients on the front line, but only if a problem is novel and/or needs addressing.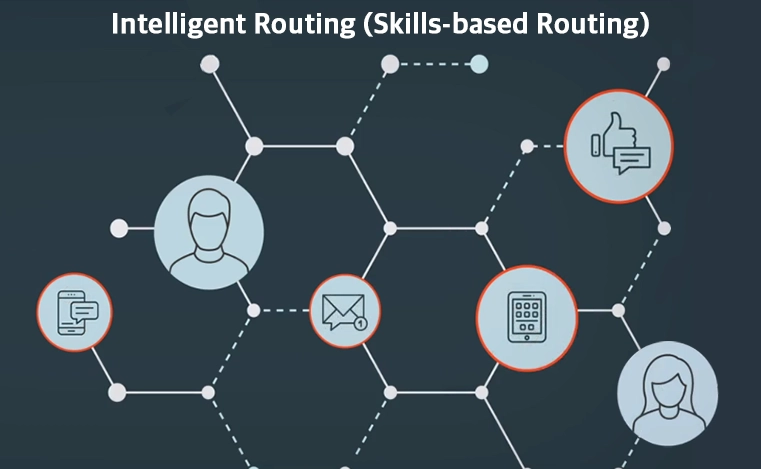 AI assistants are capable of organizing customer data and feedback with ease.
Source: TTEC
How to Automate Customer Service
There are multiple software options that offer customer service automation solutions. But before we can look at these choices, it's important to identify your role and input when it comes to setting up the tech.
In order to create an entity that can take care of tasks, certain measures are necessary to ensure the AI is successful and productive. Here are a few of those steps:
1. Clearly Place a Widget or Link on the Front Page
Making sure your business's digital "help desk" is intuitively placed, easy to access, and attractive looking is half the battle. Luckily, many software options come with carefully stylized chat UIs that look seamless on your homepage. This means setup should be easy and quick.
Even better - an accessible, attractive customer touchpoint accomplishes more than simply responding to queries. It also encourages more visitors who arrive during unconventional hours (such as the middle of the night) to engage with the website and become a customer.
2. Create a Specialized Information Hub
Establishing a centralized page on your website where customers can locate your FAQ can be helpful in eliminating customer service traffic. What is your shipping policy? How is your product managed? Where can I find your terms of service?
The way we package this information is valuable, too – strategically organizing this content into simple categories can make the page feel sleek and easy to navigate.
Additionally, weaving in various graphics, images, or even videos to diversify the means of presentation can assure that customers are engaged.
Ultimately, however, if a business can invest in the right AI-powered agent to contain their knowledge, many of these FAQ-based strategies may prove redundant. This just goes to show that AI automation can streamline many customer service touchpoints under the same piece of technology!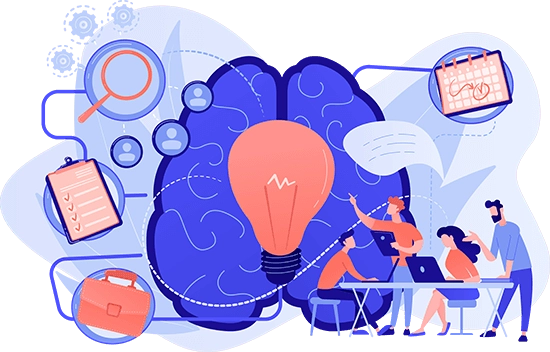 Being creative with how information is presented can boost customer engagement.
Source: Acuvate
3. Write Automatic Responses to Common Questions
A secret killer for many poorly automated virtual assistants is a lack of a human (or rather, human-sounding) voice. Setting up a database of pre-written responses saves your team the grief of answering those questions themselves.
Instead of opting to write a robotic and dry message, consider how tone can make or break a short conversation. Craft a tone of voice that is attentive to your customer's needs but also make sure it's engaging and informative.
Also, consider the importance of greetings and closers, questions of clarification, and apologies when errors are made.
4. Prepare Your AI to Antici

pate Complex Customer Interactions
Automation specifically helps in answering a wide array of inquiries and concerns, regardless of whether those concerns are broad or specific. Some of these problems can be intuitively solved via a FAQ page or through pre-written responses.
Other times, the questions are more complex. This is where AI-integrated customer service truly shines. In these situations, if the AI agent isn't specifically trained to answer a certain question, they can use their sophisticated knowledge base to find it within the website.
In other cases, if AI-powered agents determine they can't solve the issue, they can reroute customers to human representatives.
Choosing the Right Customer Service Automation Software
In today's day and age, there is an impressive assortment of AI software options that a business can choose from. Of course, what these options can achieve will widely differ from package to package.
The presentation of the help desk, the depth of your AI's response, and the framework for your business's knowledge base can alter how customers receive assistance or information. Not to mention, a single software service may offer tiered packages and price points that quickly stack up the benefits.
From the start, pay attention to what features are integral for an AI assistant to run your business's customer service smoothly. Knowing what potential software options provide as a baseline is important.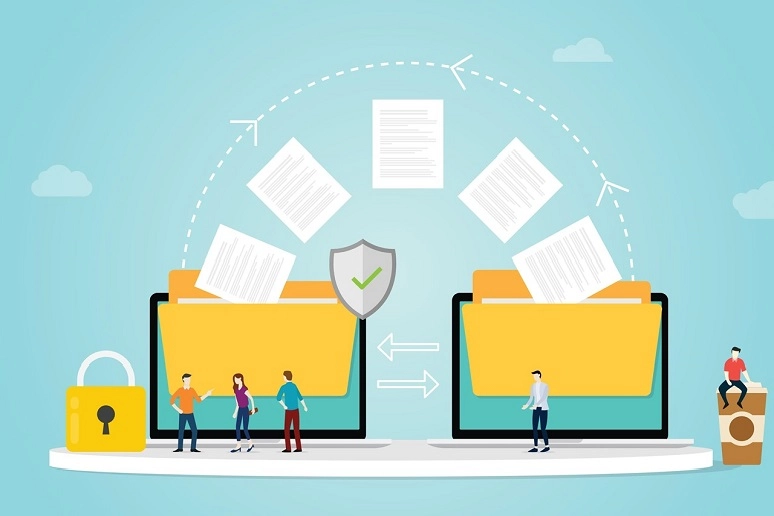 Customer service automation can redirect important queries to live agents.
Source: No Jitter
Overall, automating your customer service sounds like a challenge when we don't know how to access the technology. But it doesn't need to be! Software like Hoory removes the effort while losing none of the depth of knowledge, and saves your business money in a variety of ways.
Even better, Hoory's packages are designed so that you only pay for the services you need. If you receive a hundred interactions or queries on your website, the price point will adjust to match, eliminating excess or unnecessary expenses. This is just one example of how a fine-tuned AI software package can benefit your business.
Wrapping Up
When looking for ways to level up your company, there's no better option than customer service automation. The most obvious benefits you can see from automation include 24/7 customer service and saved expenses from making the live agents' time more productive.
For your team, this means you have more free time to focus on the projects that matter. For your customer service, this means no knowledge is lost or forgotten when communicating with online visitors.
While customer service automation comes with its pros and cons, the benefits far outweigh the possible negatives when we are diligent in crafting a flexible, intelligent AI assistant.